Jussie Smollett Sets The Minority Movement Back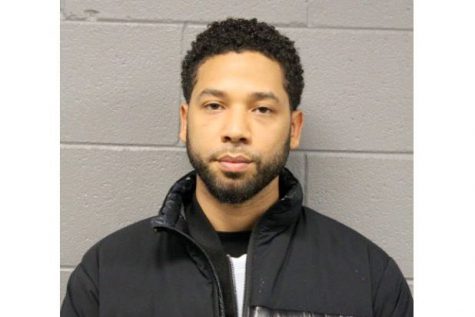 On Tues. Jan. 29, at about 2 A.M. in the morning, the well known black, gay actor Jussie Smollett, from Empire was allegedly attacked by two masked men. The two men, Smollett said, shouted racial, and homophobic slurs at him while tying rope around his neck. Smollett was not seriously injured, though he did suffer minor bruising on his face after being hit by the two men.
The attacks enraged those already upset by the disappointing amount of homophobia and racism circulating in America right now, especially at a time where our government is so divided and our president is so controversial in terms of equality.
The attacks even sparked several protests in Chicago and New York in support of Smollett.
But all of these feelings changed once Smollett's lucidly selfish and shameful intentions with the attack were exposed to the public amidst a thorough investigation made by the CPD.
It turns out that Smollett was "attacked" by his personal trainer and his brother, Ola Osundario and Abel Osundario, who Smollett hired to pose as his attackers. The alleged motive behind the attack surrounded the fact that Smollett's Empire character was soon to be removed from the show, and he believed that a public stunt such as this would serve as another chance for his character.
Besides the fact that what Smollett did is a felony and against the law, his actions have proven to be extremely disrespectful to not only the black and LGBTQ+ community but all minorities.
Both black people and gay people have been fighting for their rights, recognition from the public, and respect for as long as can one can remember. It hasn't been easy, but both of these minority groups have made a lot of progress over the years. It cost millions of people their integrity and even their lives, and hundreds years of being belittled and denied basic human rights to live or to love, I find it very surprising that a black gay man could commit such a reprehensible action for the sole reason of publicity.
In this way, and because of the historic black and gay people have been a part of, Smollett has set both minority groups movement back and has given those hateful towards the two groups a reason to dismiss their claims on any other hate crime committed, despite any evidence offered.
In a way, Smollett has opened up a path for white supremacists and homophobes that commit hate crimes to get away with their despicable actions.
Smollett used his fame to commit this act, and even worse, committed the act to save his fame.
But one of the most disappointing results of  Smollett's action is that he has now disrespected those that truly have been victims of hate crimes, who were unable to receive the attention Smollett did because of their lack of prominence in the Hollywood industry.
Smollett's publicity stunt has shown the public that he believes that the LGBTQ+ and black rights groups are merely a joke to him and that they are beneficial simply for his use in order to gain popularity in Hollywood and on his TV show.
It is a sad reality that after this much fighting and after all the hate thrown at minority groups, someone part of those very groups could do such a thing to disrespect those that fought for equality and those who will continue to fight despite this setback.
Smollett has since turned himself into the CPD and has been released on a $100,000 bond. He awaits further sentencing here in Chicago.