Xander State Send-Off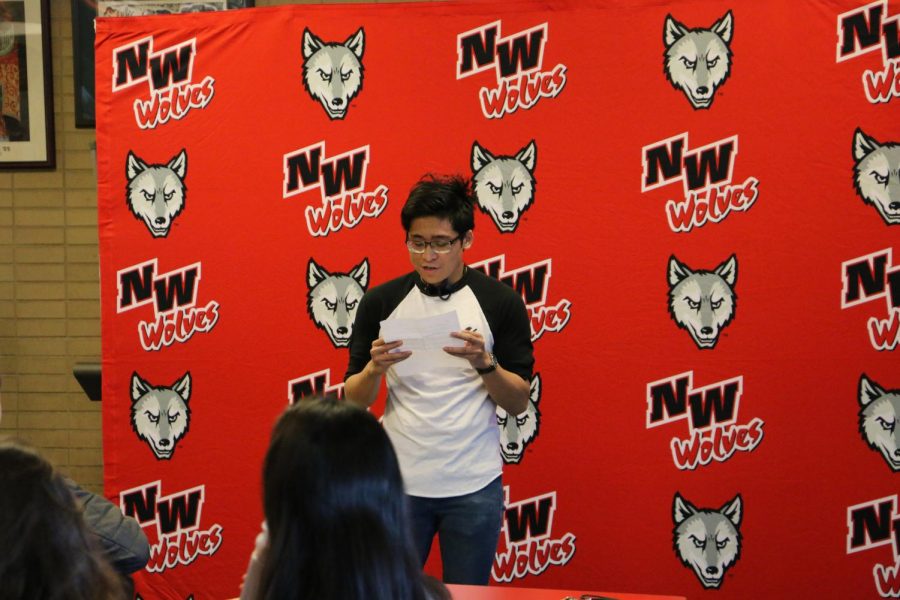 Bare feet are staggered on the starting blocks, take your mark…BOOP! The fastest swimmers in the state of Illinois are on their way, each one fighting for a chance to progress to the next round.
Senior Xander Guerrero was the only swimmer from Niles West who qualified for this prestigious event. The hundreds of people in the stands and the nerves didn't get to him. He kept his cool and tried his hardest.
"I was feeling pretty confident and relaxed. I have raced a lot of the competition there before, so over the years I knew I would need to aim pretty fast to stand a chance," Guerrero said.
Despite all his hard work and preparation for the big day, Guerrero wasn't satisfied with his results.
"To be completely honest I swam very slow. Though it was a fast time for high school, compared to my best time from club, I gained four seconds," Guerrero said.
Teammate and junior Adrian Acosta was still proud of Guerrero, regardless of if he got his time or not.
"I mean going to state is just such a hard thing to accomplish. It's the fastest of the fast, potentially future Olympic swimmers," Acosta said. "The fact that Xander even had the qualifying time for state made me happy for him."
Teammate and junior Samir Ozaki was not that surprised when Guerrero made state. He believes it was bound to happen.
"Knowing Xander for almost my whole life, I know him pretty well. Since a kid at our club Swift Aquatics, he was always the fastest," Ozaki said. "So when I heard that he qualified for state, I wasn't that surprised, because I knew that he was going this year."
Before going off to college, Guerrero wanted to share some tips for future and present swimmers.
"Stay focused in practice and put full effort in even if its not the main set," Guerrero said.