2 Chainz' "Rap or Go to the League"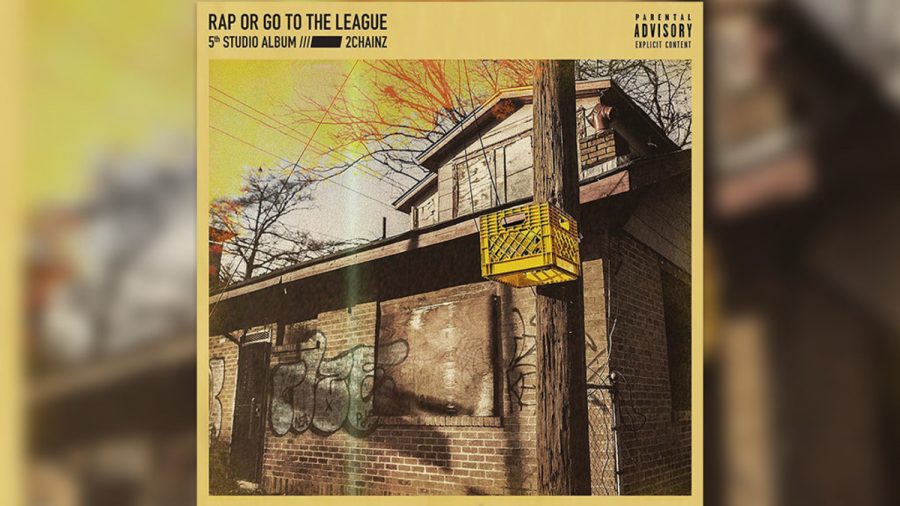 Atlanta rapper 2 Chainz recently dropped his newest album, "Rap or Go to the League."
The album title calls into the question the idea that the only way out of the inner city is through making it big in rap or playing basketball.  The first track on the album is the soulful "Forgiven (feat. Marsha Ambrosius)," which is a look at 2 Chainz history with the aforementioned ultimatum. He received a scholarship to play basketball at Alabama State University and shortly thereafter began a rap career. The opening track sets a strong precedent for the rest of the album which further deals with this issue.
The bars are well delivered, but some of the flows could be a bit more varied since it seems rather repetitive at times. However, he more than makes up for it with attitude and moxie. The production the album is varied, ranging from absolute trap bangers such as "NCAA" to more throwback beats as seen on "Threat to Society." The sounds of the album are consistently engaging.
One of the best aspects of the album is the host of top-notch features, which include Travis Scott, Kendrick Lamar, Lil Wayne, Chance the Rapper, and most notably Ariana Grande. The two had their fair share of beef, with 2 Chainz accusing Grande of ripping off his pink trap house for her "7 rings" video. All around, the features work fantastically within the tracks. The two evidently made up, and Grande absolutely kills it on the track "Rule the World."
At the back end of the album, the quality does begin to taper a bit, which is almost expected in an album with 14 tracks. On the closing track, 2 Chainz laments. It's kind of an anti-climactic ending, as I was hoping for it to go off on a higher note. The track isn't bad per se, but I wish the ending track would have been something more upbeat such as "NCAA."
Overall, 2 Chainz delivers a solid album with him at his best when paired with contemporaries and high-octane bangers. The flows are pretty good, but the fantastic production well makes up for anything that may be lacking.
Best tracks: Money in the Way, NCAA, Momma I Hit a Lick (feat. Kendrick Lamar)
Rating: 8/10