Niles West Alum Signs With Chicago Cubs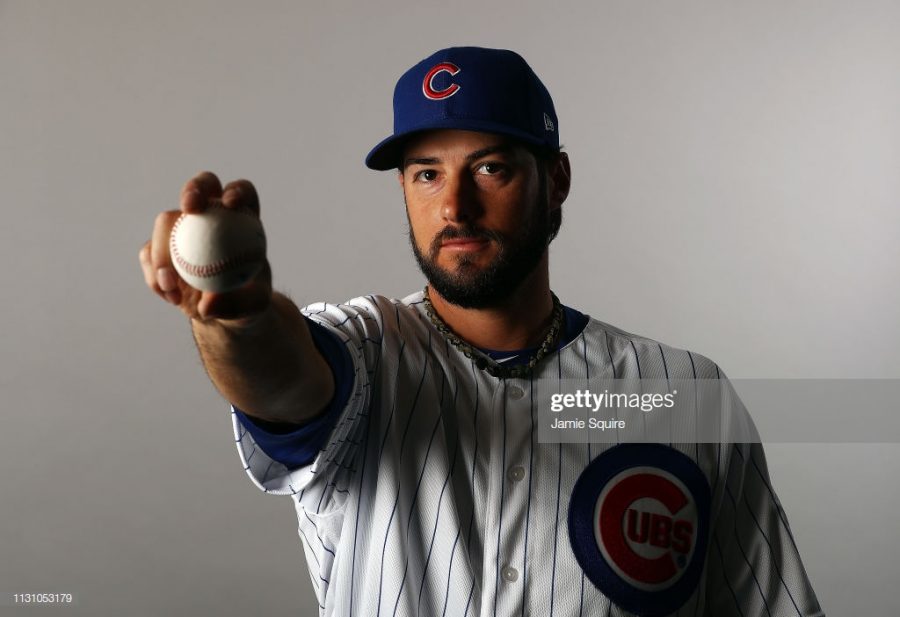 If you have ever walked the athletic hallway of Niles West or noticed a picture of a famous baseball player on the wall in the gym, it's probably George Kontos: a Niles West graduate a who also pitches in Major League Baseball.
Kontos graduated in 2003 and continued to play baseball while studying economics at Northwestern University before being drafted by the New York Yankees. After a season with the Yankees, Kontos signed with the San Francisco Giants and won two World Series with them before getting traded to the Pittsburgh Pirates. Kontos played one season with them and then was released by the team and in January, was signed by his hometown team, The Chicago Cubs.
Many Cubs fans and West students alike are excited to be able to see Kontos play for their home team but in order for him to be successful, he still needs to get back in his game.
"I think its really cool that Kontos was able to sign with his hometown but at the same time he really doesn't have the best pitching stats anymore so I think he will start in AAA but it would be cool to watch if he ever did make his way up to the top again," sophomore Sean Holbrook said.
Fans know his potential and the greatness he could bring to the cubs relief pitching staff and the Cubs might be the perfect team to be able to do that.
"Kontos is a really good pitcher and if he gets back on his game like he used to then he will end up being a pretty good relief pitcher for the cubs but judging from his last few years, it hasn't been looking to good for him," junior John Gunartt said.
English teacher Michael Conroy remembers teaching Kontos while he attended West and still keeps in touch with him as much as possible and was thrilled when he learned he signed with the Cubs.
"Needless to say, I was very excited when the Cubs signed him, and it is such a kick to see him in the red, white, and blue uniform of the team he followed as a kid," Conroy said.
Conroy is a huge fan of baseball and has been following Kontos' career since he entered the majors.
"Every time the Giants would play the Cubs at Wrigley Field I would go to the games and explain to the people sitting around me that I would be rooting for the Cubs in all but one inning, usually the sixth or the seventh, whenever George entered the game," Conroy said.
Whether or not Kontos makes it to the cubs starting roster, fans of Kontos will be watching and keeping up with how he is doing.
"The Cubs have a very crowded bullpen, so there are no guarantees, but if and when he takes the mound in Wrigley Field in a Cubs uniform, it is an absolute, metaphysical certitude that I will be there," Conroy said.