West Reacts to New Zealand Mosque Shooting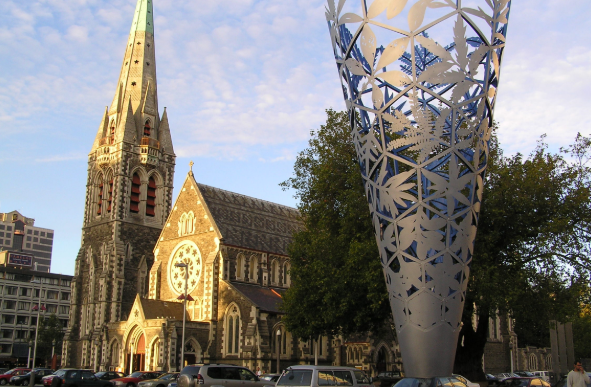 Hang on for a minute...we're trying to find some more stories you might like.
A masked shooter opened fire in two mosques in Christchurch, New Zealand, killing 50 and wounding another 50 people on March 15. The shooter planned the shooting during a prayer time and acted with hate.
This shooting stirred a reaction amongst West students with its high Muslim population. Junior Farhan Ahmed was saddened by the shooting and has had enough with the hate toward Islam.
"This was one of the most disgusting, immoral and barbaric things to date," Ahmed said. "Those poor souls were peaceful and even greeted the shooter before he turned the gun on them. This says a lot about our society. It's still broken and needs amending."
Junior Andi Veseli was also deeply affected by the shooting and sees it as an attack on the whole world.
"When I turned on my TV and saw the news that day I was shocked. I thought society was better than that, I thought society had changed," Veseli said. "Sadly it didn't and being a muslim I see this attack as an attack on the whole world, not just us. An attack like this, filled with hate and rage, is an attack on everyone's morals. Something like this should never happen again, society must learn from its mistakes."
The shooting brought up talk of white supremacy, as the authorities identified an 80 page manifesto written by the shooter. The manifesto talks about white supremacy and how in recent years the overall population of whites has declined. The shooter claims that there is an invasion and that the white race is dying.
Junior Samir Ozaki believes the shooters manifesto is "complete garbage."
"This man is sick and literally disgusts me," Ozaki said. "His idea of white supremacy is far too old for its time and is just completely ridiculous. This is the 21 century, we've made it a long way from where we came. Our society today doesn't stand for acts of terror like this one."
People around the world are mourning for the victims of this terror attack. This event will not be forgotten by West students and will go down in history.