Fahrenbacher Receives David Zemsky Faculty Recognition Award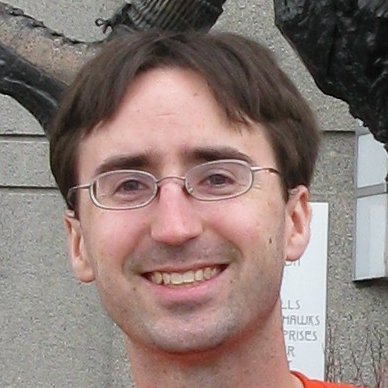 Hang on for a minute...we're trying to find some more stories you might like.
Niles West announced and surprised this year David Zemsky Faculty Recognition Award Tues., Apr. 2. With a rush into his classroom, and some puzzled looks, the room broke out into applause as student activities director Katie Odell presented the award to Matthew Fahrenbacher.
Fahrenbacher, who teaches many of the computer science courses as well as some math classes, is committed to serving his students in all the ways he can. Being the mastermind behind the coding competition ProCom and a sponsor for a handful of clubs, including math team, debate, and app development, means constantly supporting students at West. Not only does he help with academics and academic clubs, but he also is a cross-country and track coach.
"[I was in] complete shock.  At first, I thought one of the students in the class was receiving a big scholarship or other recognition.  I had no idea that I was in the running for the Zemsky award. One minute I'm helping students brainstorm ideas for their end-of-the-year programming projects, and the next I'm getting applause from my students," Fahrenbacher said.
Senior Bryan Veltman, one of the students who nominated Fahrenbacher, is happy to see his favorite teacher receive recognition.
"I nominated him mostly because he's my favorite teacher, and he's done so much for me," Veltman said. "I remember my junior year, when I had my heart transplant, I missed half of the school year but he was still able to get me to take video classes with everyone else. He went through setting all that up while I was still in recovery, which was really cool of him. [He knew] how much I loved the class. I can't explain the amount of times he's helped me get better at what I want to do."
Senior Ivan Prskalo, who was in his app development when the award was given, appreciates Fahrenbacher's dedication to the school, and considers him to be one of the most committed educators in the building.
"I was finishing my project these past few days, and Fahrenbacher helped me a lot," Prskalo said. "He makes all the questions for the Procom competition and is known to be one of the strongest computer science teachers and minds in the area."
Fahrenbacher is someone who is known for his numerous involvements. He's helped multitudes of students succeed, whether it be in the classroom, on the debate podium, or on the track. With his achievements recognized, even when the spotlight is off of him, Fahrenbacher is someone the school district is lucky to have around.