Students Acknowledged at Principal's Recognition Breakfast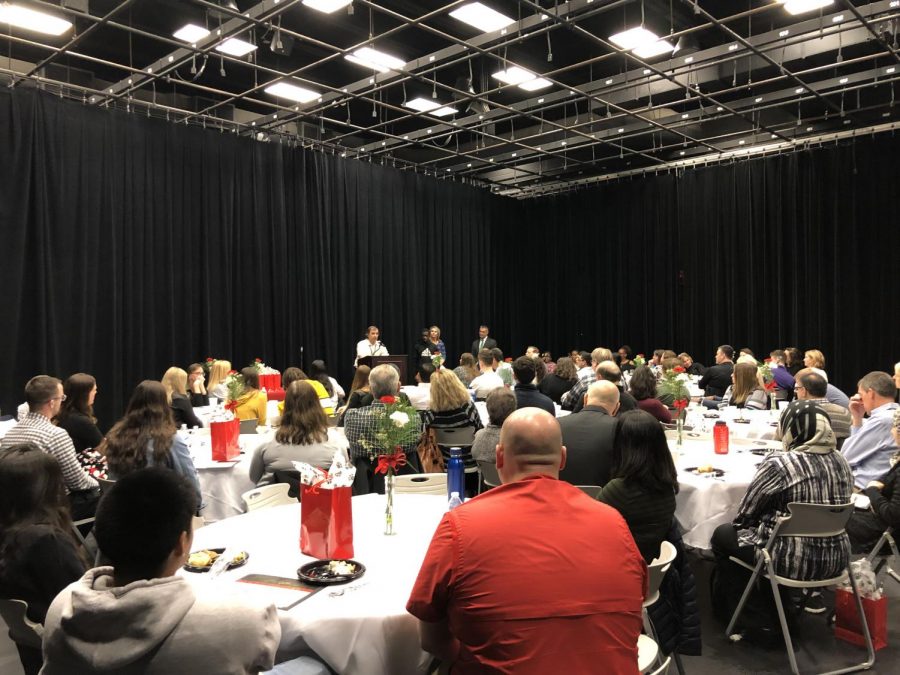 Students were recognized for their outstanding efforts and actions, inside and outside of school at the Principal's Recognition Breakfast, in the Blackbox Theatre. Faculty and staff members awarded a student per department based on their achievements in their respective areas.
Senior Lily Gussis expressed her gratitude for being recognized and nominated for all of her hard work in the fine arts department by Andrew Sinclair, a theatre instructor here at West.
"It means a lot because I've been in the theatre department for four years. Obviously, I wasn't doing theatre just to get recognition or anything like that, but to me, it felt like my hard work was being appreciated and recognized even though it didn't need to be. It just felt very fulfilling and very rewarding after four years of hard work," Gussis said.
With the breakfast being a semiannual event, it is an honor to be nominated in any way. The last breakfast was held in October, and this April, another plethora of students have been acknowledged for their impressive behavior and actions. Math teacher, Hetal Shah, presented an award on behalf of the math department and had nothing but good things to say about her nominee.
"Marco, as I got to know him, and had more conversations with him in this small, intimate five student class, totally opened up second semester, and was very open to learning, to the point where at the end of the semester, he was helping students," Hetal said.
All of the students recognized have impacted their surrounding peers and teachers in one way or another, and that is why they have been recognized. The entire point of this event is to shine a light on students who are going above and beyond in their endeavors, and it did just that with students of all different backgrounds being celebrated. Principal Jason Ness had some inspirational parting words to deliver to the crowd.
"This morning hearing the stories, hearing about the impact of our students, and really to sum things up, as I was listening to the stories and listening to the recognition, there are certain words that came up and popped up: leadership, kindness, caring, hardworking, intelligence, advocacy, humility, commitment, empathy, integrity, character, persistence," Ness said.
With these heartfelt words from Dr. Ness, the breakfast came to a close. Congratulations to all of the nominees.