Head Football Coach Jesse Pierce Resigns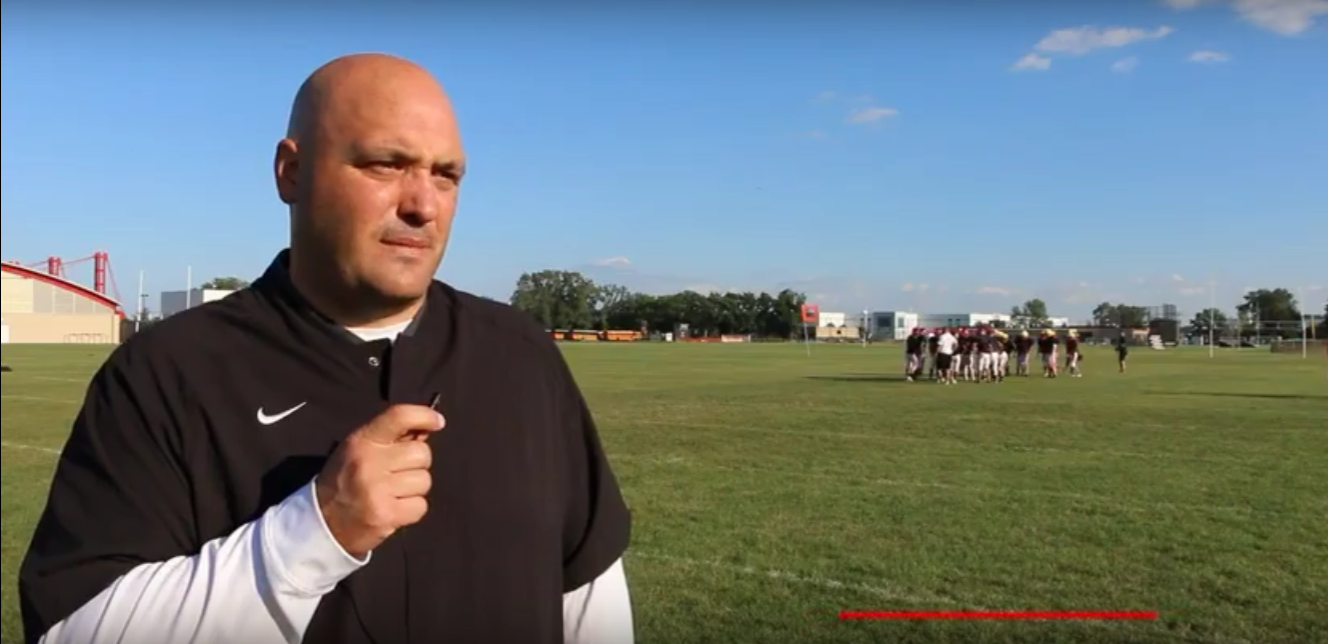 Head Football Coach Jesse Pierce announced his decision to leave his coaching position after two seasons with the team, stating that he while he loves being a Wolf, he hopes to spend more time with his family. He formally announced his resignation to football players and parents in an email on April 3.
"Football is something that I love very much, but because of it, I have sacrificed a considerable amount of time with my own family. With my older son starting middle school in the fall, I have made the decision that I need to step away from the game to spend more time as a husband and father to my wife and children," Pierce wrote.
Players, coaches, and students around the school alike were shocked to hear the news, but they nonetheless respect their coach's decision.
"I mean you got to do what you got to do, and although it was a shock to me and most of my teammates, obviously something wasn't clicking and I respect his decision no matter what," junior Jack Lochner said.
Parents of football players were also saddened by the news, as many respected Pierce as a coach.
"I was pretty sad when I learned that Coach Pierce was resigning because he was a very good man–both on and off the field–who taught the boys many valuable life lessons on not only for football, but [for] real life," Christina Kastrinakis said.
For Athletic Director Dr. Dana Krilich, the search for a new coach began right away.
"The process begins by posting the coaching position on the district website for a few weeks. I would expect us to have about two to three rounds of interviews," Krilich said.  "The first round will include other coaches and administration in the building. The later rounds will include players and parents as well to make sure all stakeholders are able to give their feedback so we choose the best candidate."
The athletic department will evaluate applications from both internal and external applicants who will commit to improving the football program.
"We are open to hiring both internal and external candidates. What is important is finding who is the best fit for our student-athletes. I strongly believe that our athletes benefit from having an in-building coach. Whoever the candidate ends up being, I would hope they work in our building in some capacity in addition to coaching," Krilich said.
The application process is currently in effect, and the job posting will close on May 3.  Regardless of who ends up with the role, stakeholders are looking for improvements to the program.
"I just hope that the school can find someone who cares just as much as [Pierce] does about the growth of the boys and their team," Kastrinakis said.
"My hopes for our football program is that we find a coach who will be here for the long haul, who is willing to put in the time and effort to rebuild our program," Krilich said.