Girls Softball vs. Glenbrook South Recap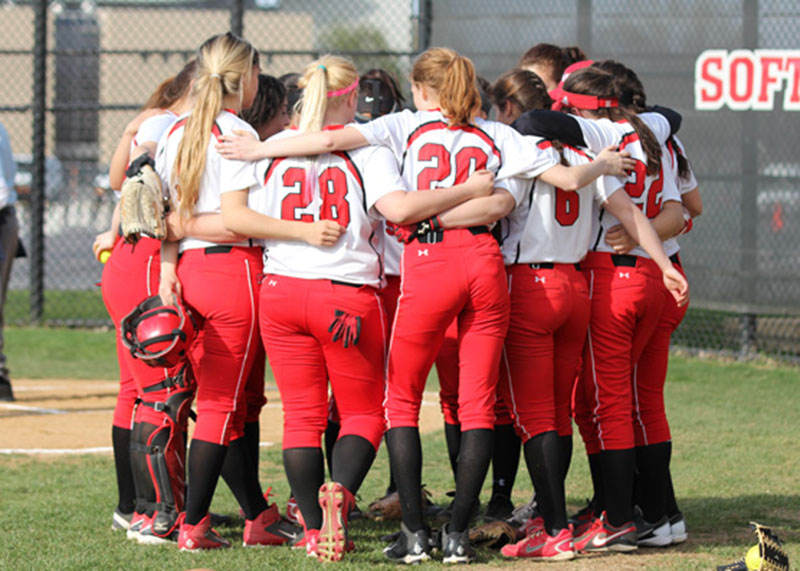 Niles West girl's softball team faced off with the Glenbrook South Titans on April 11 in a game of passion and excellence in sportsmanship. Though the girls did not come out victorious, their 7-12 defeat was not earned half-heartedly. The girls put their heart and soul into every swing, throw, and sprint they executed last night.
"In the first couple of innings we were definitely able to pull ourselves together as a team and support each other," senior  Jannette Gonzalez said. "I have faith in my girls, because I have seen them at their best and worst, and I know they have great potential! In the future, I know we can come together and show our strength like the group of powerful girls we are."
Senior player Chloe Babcock was in agreement that determination and the will to never quit was evident within the team's play.
"Last night I think could have gone better," Babcock said. "We had some good moments and some clear things to improve upon. Personally, my batting was kind of off, but all I see is room for improvement. We'll get them next time!"
Though the score may have portrayed a loss for the girls, this doesn't mean they weren't winners in the internal battle they all had to face. They are all confident that failure only drives them to hustle harder.
"Whether it's backing each other up out on the field, calling out every play, or even cheering on girls from the bench, every single girl on our team has a very important role to play," senior player Jessica Jelke said. "As a team, we truly come together when we keep the energy up every single inning. One thing our team struggles with is the build-up of routine-play errors beginning in the third inning. Even though we lost our game to GBS yesterday, our team never lets one loss determine how we will play for the next game; therefore, the NW softball team will strive for a win at today's game against Leyden!"
Go support our girl's softball team at their next home game against Glenbrook North, on Sat., April 12, at 10:30 a.m.