A Voice for the Students: Lijo Andrews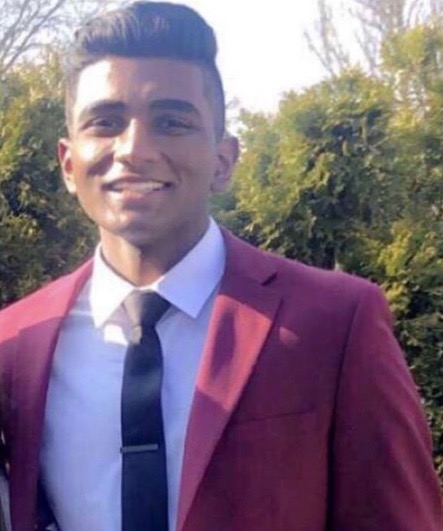 Walking down the halls of Niles West, one can always find a friendly face to smile at as they pass. Few, however, have as dazzling and welcoming of a smile as senior Lijo Andrews. Friendly and willing to start a conversation with anyone, it makes perfect sense that Andrews happens to be the Vice President of the student body.
While Andrews didn't even know that student government existed his freshman and sophomore year, this quickly changed his junior year with the help of a friend.
"One of my friends was the president of student government during my junior year here and he told me to come out since I had fourth-period lunch free, and so I came out to the meetings and I found it really interesting what they were doing. Then at the end of the year, they had elections for positions so I decided to run for vice president," Andrews explained.
Though he had a bit of a late start, Andrews still has had a great impact on the club and the school. He has completely stepped into the role and proved to be the perfect fit despite not knowing of student government sooner.
"Lijo's really helpful and he always likes helping around the school. He's always super engaged and active and always wants to help people with problems around the school. He's had a huge influence on the club as a whole," student government president, senior Eliana Bender said.
Many students are probably similar to Andrews in the sense that they don't know what student government does exactly. According to Andrews, on a simplistic level, they listen to the concerns of the student body and try to find solutions for them. He has already been a part of a huge change to school spirit that the school has been lacking.
"Every month we have something called Cookies for Your Comment. In the morning we find people that are getting off the buses and we poll them about topics that we've come up with, and we take their comments and use those to work with administrators and other teachers to find ways to improve our school," Andrews said.
After a recent poll regarding school spirit, student government discovered the need for improvement.
"Like when we did our poll about school spirit, we found out that our school doesn't have a lot of spirit and not that many people dress up on spirit days or look forward to the assemblies," Andrews said. "So what we did is, we worked with Ms. Odell to come up with a better way to get more students involved, and what we came up with was the March Madness theme for spirit week and that turned out to be a huge success. We saw a lot more people involved and dressing up and being at the assembly."
Other tasks include setting up a contract with a new lunch provider and meeting with the director of security to discuss safety measures. Andrews feels honored to be able to represent the school and his fellow peers.
"I find it an honor being able to be a voice for the students at our school," Andrews said. "I know that before student government I was always wondering like, 'how could I let my voice be heard?' and I've always wanted to advocate for my peers, so being vice president of student government really helps me and motivates me to go out and improve the school in ways that the student body finds fit."
Fellow senior Taral Talati met Andrews freshman year in Spanish class and has noticed his charismatic nature and genuineness.
"I met him freshman year because we had Spanish together. We really became good friends because of our APUSH class though. Lijo is one of the most outgoing and friendly people I know! He's always smiling and making conversation with everyone. He always makes sure that everything in student government is running smoothly and goes above and beyond in doing what's asked of him," Talati said.
Outside of student government, Andrews is heavily involved. He's the president of IndoPak, is in HOSA, and has been playing volleyball for four years. He hopes to continue similar clubs in college where he will be studying to become a surgeon.
"I recently committed to Nova Southeastern University in Fort Lauderdale, Florida. I was accepted to their direct admit medical program, so I'll be there for the next eight years for my undergrad and medical school. My plan in the future is to hopefully become a surgeon one day," Andrews said. "I want to continue the same activities that I did in high school in college, I want to be able to do IndoPak club in college, I want to be able to do Student Government. I feel like service clubs like NHS have really [influenced] my future as well. It shows me how to give back to my community, which I'm going to be doing a lot of in the future."