Leave Your Paw Print at West April 23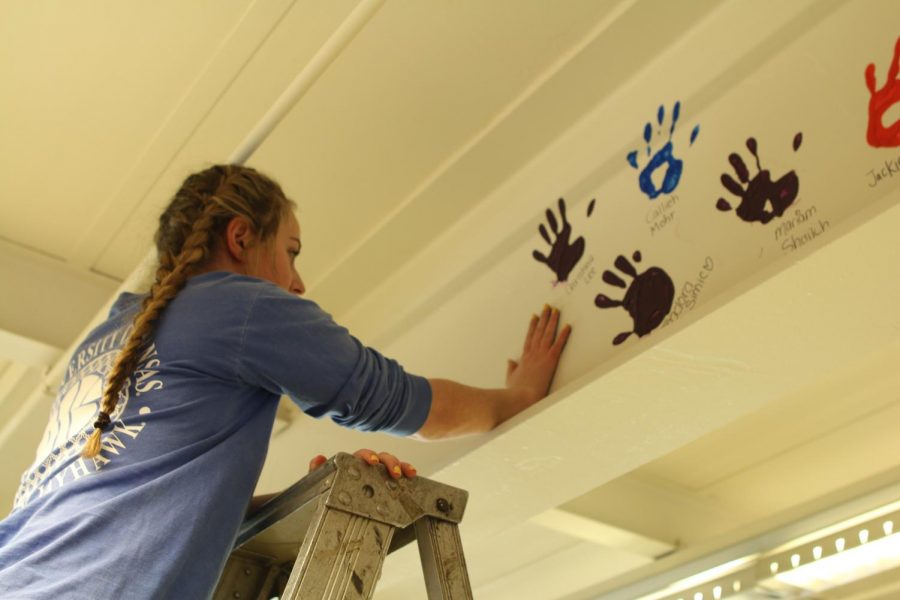 Senior year really does lives up to saving the best for last. All the best memories and experiences happen during senior year. After being part of the district for so long, it'd be such a shame to just leave it all behind with no permanent memory. Luckily, Niles West is having the annual senior hand painting ritual next week.
The Niles West senior class cabinet sent out an email to all senior homeroom teachers.
"Please let your seniors know that senior hand painting will take place Tuesday, April 23 from 9th period to 4 p.m. in the student commons. It will cost $5," senior class cabinet said.
Senior Emma Halley has been looking forward to this day to come all year.
"I'm doing this because I want to leave a piece of me at the school since I've made so many memories here. I'm looking forward to making some more memories before I leave and this is a great opportunity to do that," Halley said.
Even though senior homeroom teachers were sent an email to spread to their students, a little more promotion around the school directly to the students would be a more beneficial to make everyone aware. Senior Amela Duskic was not aware of the event whatsoever.
"I didn't even know this was still a thing," Duskic said. "I have homeroom lunch so no one informed me about the hand painting. It sounds like such a cool concept because I love looking at the handprints in the lunch room, but I'm not sure if I will be participating."
Although it seems that it hasn't been promoted enough, senior hand painting is a Niles West tradition that is not leaving any time soon. This has been around for a while, and it gives students to leave a part of them in a small yet large chapter of their lives.
"It is such a good idea for seniors to contribute to this yearly because it is something that we do together as a class. It's a moment for us to all get along and spend the little time left for us together," Halley said.
Remember to bring $5 and show up to the student commons on Tuesday, April 23 from 9th period to 4 p.m.