APX Chicago: A Dream for Gym Rats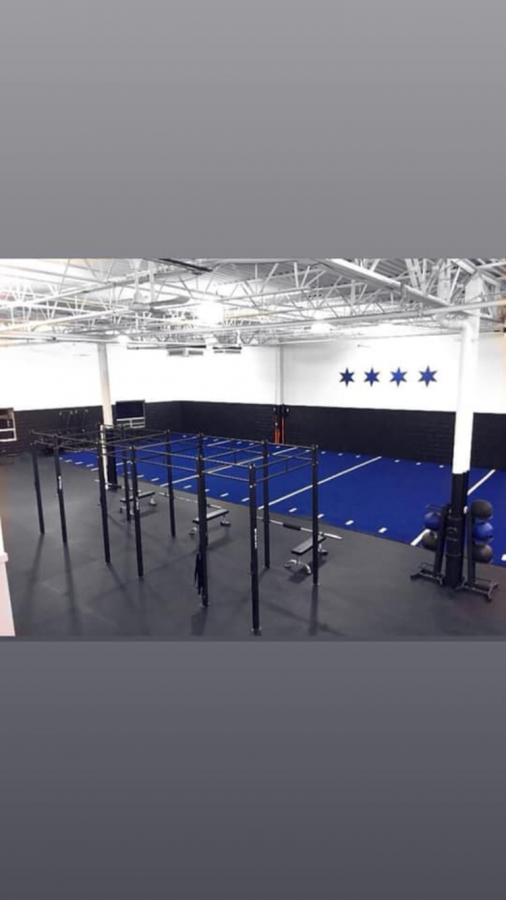 From graduating Niles West back in 2009 to having a spectacular college career at the Division 1 level, Chris Wright has taken the athletic world by storm. With being such a prestigious athlete came a ton of hard work, sacrifice, and determination. Many athletes have to be involved in strength and conditioning at one point in order to be successful in their given sport. That is why Wright decided to open up his own facility, APX Chicago, that focuses on athletic and physical development for high schoolers, athletes who wish to pursue playing at the next level, and even everyday people who wish to be more active in their daily lives.
APX is Wright's gym, located in Buffalo Grove, that is open seven days a week, from 5:30 A.M. to 7:30 P.M. His gym offers group sessions, private lessons, and the ultimate combination of strength, cardio, and full-body involvement that are embedded in each workout. With his gym being open for a little over a month, they have an open-door policy in hopes of extending their membership to as many people as possible.
"I decided last year I was going to open a gym. Hesitation kills a lot of hopes and dreams because people wait too long. I jumped head first in and started my research looking for a building and buying equipment trying to get all my pieces in placed before I opened the doors. There's a lot that goes into a business that you don't learn about until you actually open a business," Wright said. "I'm still trying to figure it all out"
Being an alumnus of Niles West, Wright has made a valiant effort reaching out to Niles West athletes. For senior football captain and St. Norbert College commit, John Trinh, had so much to say about how great his first private workout was with Wright.
"It's such a great experience because Chris knows what he's doing. He was my coach freshman year and I already liked his coaching style. It gives you so much more relief because he has been down the road so he knows what athletes need to do to be ready for the next level," Trinh said.
Along with Trinh, junior baseball captain and aspiring collegiate athlete, Jack Lochner, was in agreement that Wright's workout was one the best he's ever had.
"Working with Chris one-on-one has been really good. He's so good at what he does and you can tell he really focuses on making us better as athletes. His workouts are specific to each athlete. Although they are super hardcore, they are so beneficial," Lochner said. "He has such a big passion for athlete development and it allows up to get the most out of what we put in."
Niles West athletes aren't the only ones that are excited about Wright's facility. Athletic trainer Laura Gorski was working at West at the time Wright was a student and she got to see first hand how elite of an athlete he was. She gave her thoughts about why APX will be a great addition to athletes' lives.
"I'm super proud of him for growing up and achieving his dreams. He's applying the same hard work to his gym that he did to his athletics and I like seeing that. He certainly knows his stuff and will benefit those athletes that utilize him. It" be great to watch this gym grow and I hope he has a lot of success with it," Gorski said.
Having such a great resource like APX, many don't want to miss out. Whether you get involved in an individual workout with Wright or a group setting, athletes can see first-hand the benefit that this gym will make on their athletic careers.
"My goal for APX is for it to be the best gym I can possibly make it. I want this place to be a place where people can come every day and get a workout in an environment that's friendly but will push you out of your comfort zone so everyone can reach their goals. We offer a space for students to get into a feeling of a big gym with a structured workout plan that will challenge them daily, no matter what."