GSA Donation Drive Proves To be a Success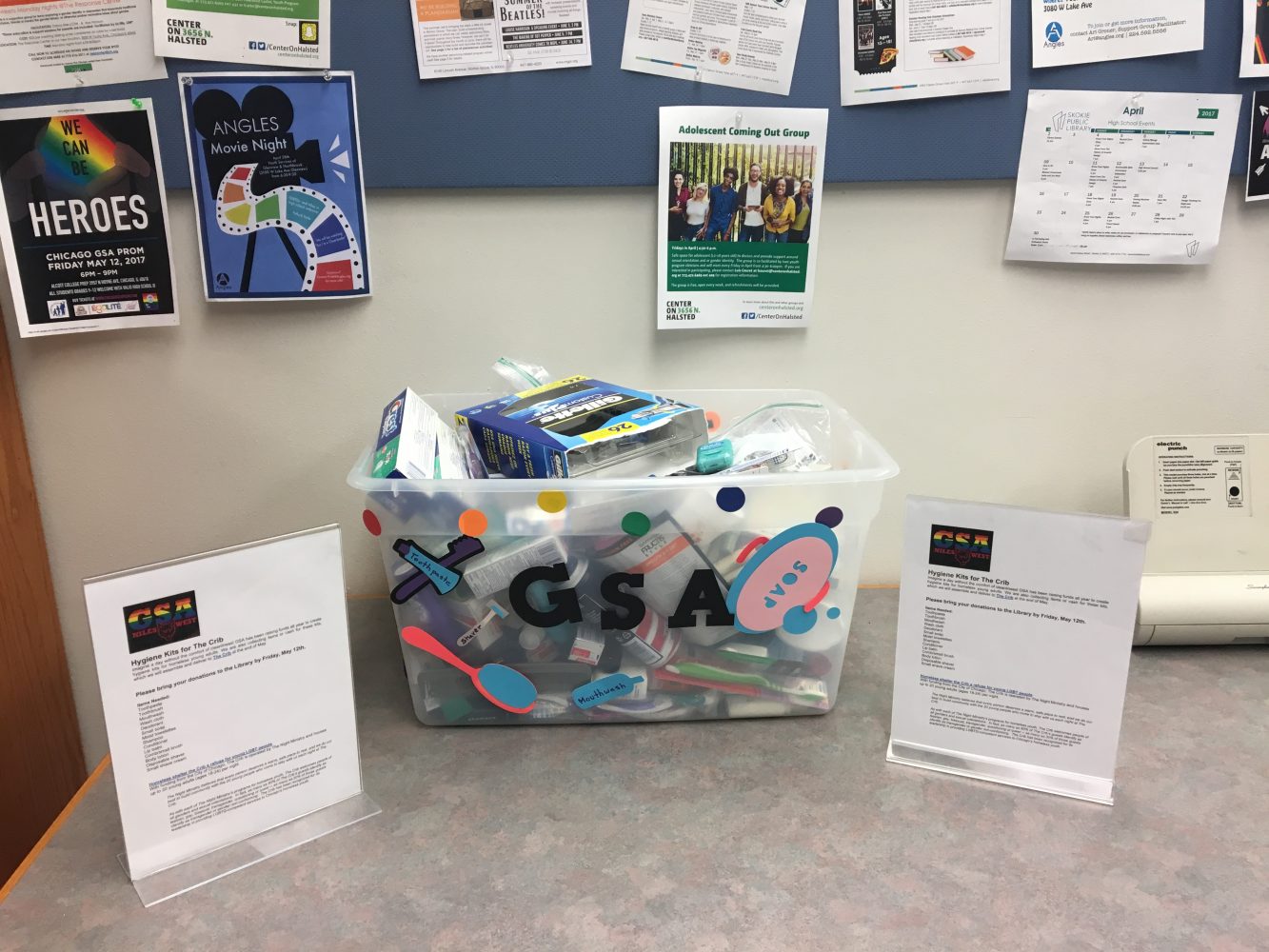 This past month, the Gender-Sexuality Alliance held a donation drive to get hygiene products to donate to at-risk LGTBQ+ youth. The club put up bins in the IRC for students to put the products in, to be sorted later by the club for donation.
"What we do is we usually collect travel-sized, hygiene products like soaps shampoos, lotions, toothpaste and stuff like that and we pack them into little goody bags, where we give them to the Night Ministry, which is an organization that houses homeless LGTBQ+ youth in Chicago," GSA President Kathy Trieu said.
Trieu is happy with how the donation drive turned out and believes it was an overall success due to the large number of donations received.
"I think it's going really well. We got a lot of donations, and I think it's the most we've gotten in the past three years of us doing this," GSA President Kathy Trieu said. "We also had some monetary donations which we can use to buy stuff off Amazon or Walmart to help supply the kids more."
Club sponsor Emma Baehr is particularly thankful for all of the teachers who made contributions to the donation drive.
"We get a lot of support from our teachers and staff. We're always gratified by the response that we get from them," Baehr said. "They donate items, they donate money and they all have made a commitment to the same project and our charitable endeavors."
Club member Garnet Sommer believes the donation drive is a great way to help out a community that has been traditionally discriminated against.
"I think what we're doing helps people in need, especially those that have been marginalized community that have been pushed out of their homes," Sommer said.