NFL Draft Proves Successful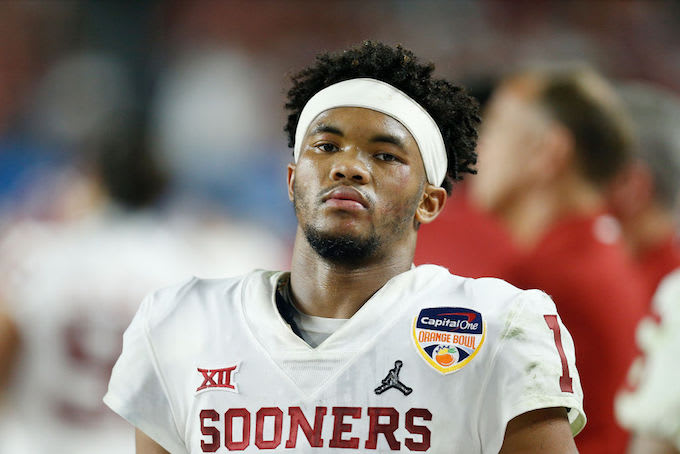 Nashville had a pretty busy weekend hosting the 2019 NFL Draft, Bachelorette Parties, and the Nashville Marathon but the draft by far had the most excitement and fans watching. The draft kicked off on Thurs. Apr. 25, 2019 and the Arizona Cardinals had the first pick.
The first overall selection wasn't much of a surprise as it was the Heisman Trophy winner, Kyler Murray. Murray was not only the first overall draft pick for the NFL, but was also the ninth overall pick in the MLB draft making him one of the most elite athletes in the world of sports.
Other well-known names also were selected for the 2019 draft. "Last Chance U" star Dakota Allen was selected as the 251st overall pick and many emotions flowed through not only him but fans of the Netflix TV show.
"All my emotions came out, me and my family have been waiting on this moment for so long, and I'm just excited to be an L.A. Ram," Allen said (via ESPN)
"Very good comeback story and from what he went through at Texas Tech, [EMCC] having him come back and give him another chance really was a great story and along with him not dwelling on his past and becoming one of the best linebackers in the draft is really just a Cinderella story. I really hope to see him succeed into the next level," junior Jack Lochner said.
The Chicago Bears also had new holes to fill during this year's draft as they had to let go of some players from last years team. The Bears selected a running back as their first pick in the draft and that has been looked at as a really solid draft pick.
"The bears had many holes to be filled but with the draft picks Ryan Pace made, all of them will impact the team next year to try and bring them a step closer to holding the Lombardi trophy in Miami," junior Themi Kastrinakis said.
This year's NFL draft wasn't anything short of exciting giving many new players their chance to shine in the pros. Players like Kyler Murray will no doubt make their impact on the league almost as soon as they start playing and many people who are fans of "Last Chance U" will be sure to keep up with the former star, Dakota Allen. On top of it all, the Bears utilized their draft picks better than expected and are looking to have another dominant team for the 2019-2020 season.