Champions League: Who Will Be the Champion?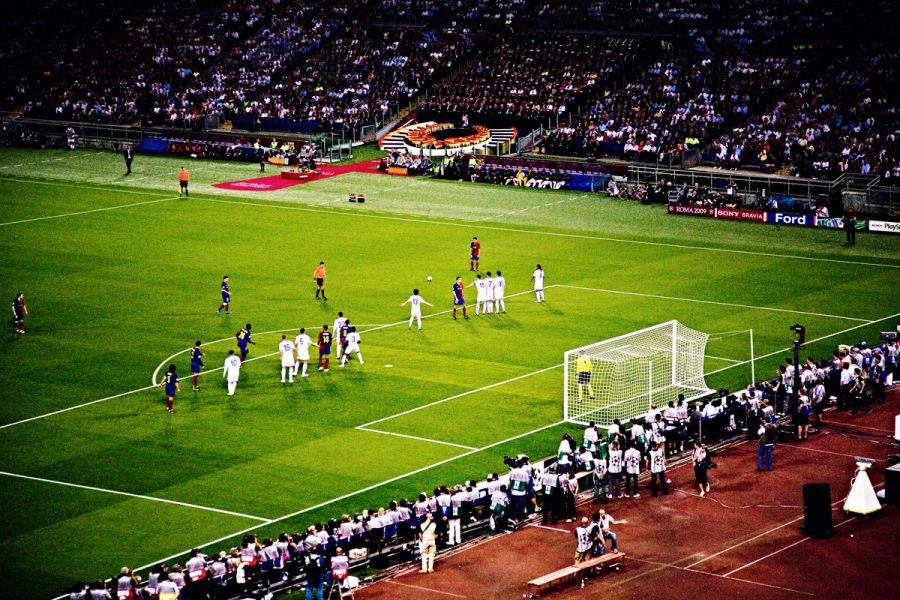 This week the Champions League entered its final stages. Tottenham Hotspur (England) and Ajax (Netherlands) went head to head on Tuesday, April 2 while Barcelona (Spain) and Liverpool (England) battled it out on Wednesday.
Both games were quite the sight to see, especially the Tottenham v. Ajax game, where both teams fought hard to gain an upper hand. The game ended in a victory for Ajax, a result that didn't surprise many.
"Ajax is probably one of the best clubs in the world at the moment," junior Sohaib Rana said. "Their youth development program, combined with some of the best coaching in the world, has created some of the best players of this time."
The Barcelona v. Liverpool game, on the other hand, ended in a huge victory for Barcelona. The Catalan club destroyed their English neighbors by three goals in a game which could have gone either way.
"Barcelona once again showed why they are the best club in the world," sophomore William Thannert said. "They're like the Golden State of soccer, they're unstoppable. They also play at a level that no other team can, which is why this tournament has been too easy for them."
As the final lurks closer and closer every day, junior Jacey Trufin isn't sure who's going to bring home the silverware.
"To be completely honest, I don't know who's going to win," Trufin said. "To me, each team plays brilliantly and has their fair share of stars. I know a lot of people think Barcelona is going to win because of Messi and Suarez, but I don't think that's going to be the case. I feel like there's going to be an upset this year that nobody expected."
The Champions League will pick up once again next week, where Tottenham and Ajax will face off once again in the second leg on Wednesday, May 8 while Barcelona and Liverpool play on Tuesday, May 7. The winners of next week's games will progress to the final round in Madrid, Spain, where the champion of Europe will be crowned on June 1st.