Annual Summer Reading Book Sale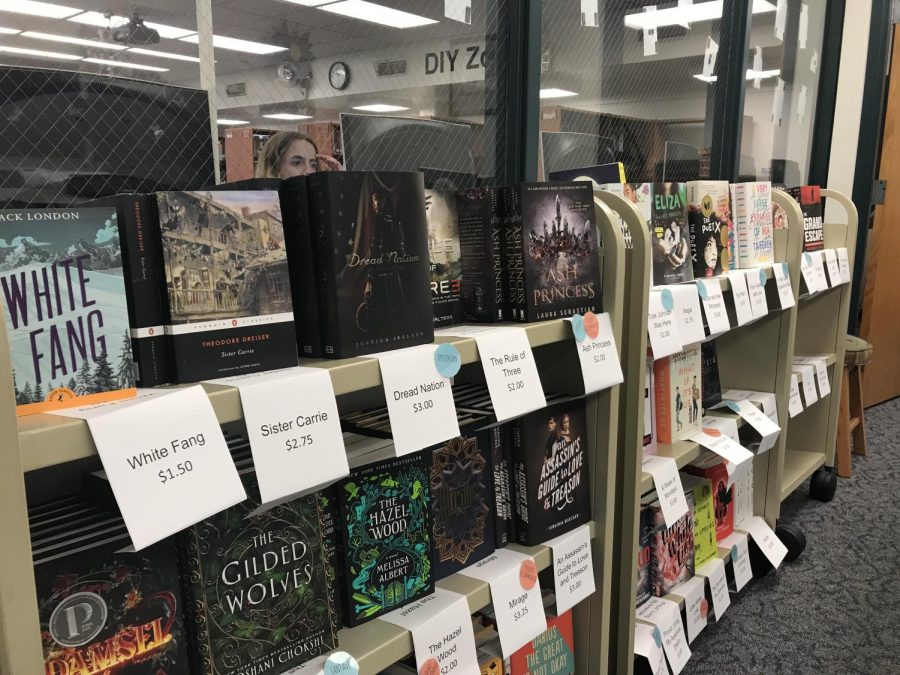 When someone says "summer," the few things that come to mind are the sun, hot weather, the pool, beach, and summer reading! The annual summer reading is making its way back to Niles West. Luckily, summer reading books are up for sale at school and are much cheaper than bookstore prices.
Head librarian Sherry Jo Baehr has organized all the books and prices for students in the library. Forty books are set on display, all costing between $1.50 and $3.25. Many of the books are also hardcover.
"We are trying to give students a choice of a wide range of genres and reading levels because students should be able to choose the books they want to read," Baehr said. "The book sale will be open to all students until the Friday before finals. If you are in ELL, have free/reduced lunch, or are in reading intervention, you may get any book of your choice for free."
Junior Stefan Spasojevic has been looking forward to summer reading all year long. The reveal of the wide selection of newly released books is a great interest of Spasojevic's.
"I love reading, mainly mysteries," Spasojevic said. "Over spring break, I checked out a few books from the IRC and I finished them all in a week. I have been waiting for summer reading ever since and I'm so glad the sales started. I'm planning on purchasing a good book or two this week and reading them over the summer at the beach."
Unfortunately, not all people are big book worms. Freshman Kenan Perazic isn't too excited on using his summer break to continue doing school work.
"I just want to play basketball and hang out with my friends without worrying about school," Perazic said. "I know I have three months to read a book of my choice, and realistically I'll probably finish it in a day, but it just kills my summer vibe a little bit."
All the books are set up on a rack in the library by Ms. Baehr's desk. Make sure to purchase one before Friday, May 17. Check the link below for the summer reading book list.
https://nileswest.libguides.com/summer-books-2019