The Best Dressed at Prom 2019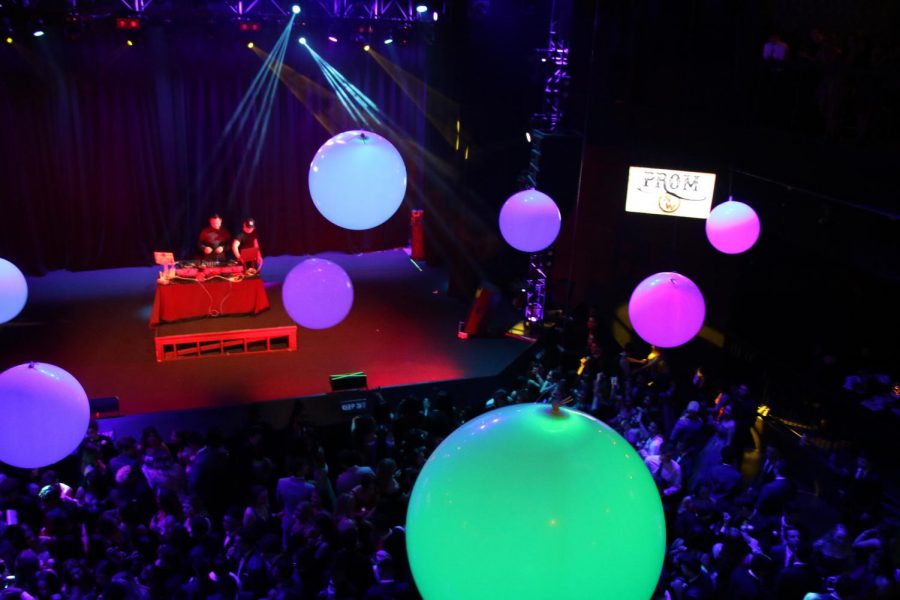 On Saturday, May 11th, the most thought out and classic high school event of the school year took place. This event is the one and only; prom. This was the number one chance for the seniors and some of the juniors to show everyone what they have to bring to the table when it comes to fancy occasions and looking the part. As a few members of the NWN staff came to cover prom, we took on the challenge of determining who ultimately was the best dressed at prom.
To start off the list, below will be descriptions of who the staff believed was the best dressed at prom 2019. This is in no way to bash other people's outfits, but simply to express who we felt stood out the most at prom.
Katerina Paulos 
Paulos came to prom READY! With her not only doing her own make-up but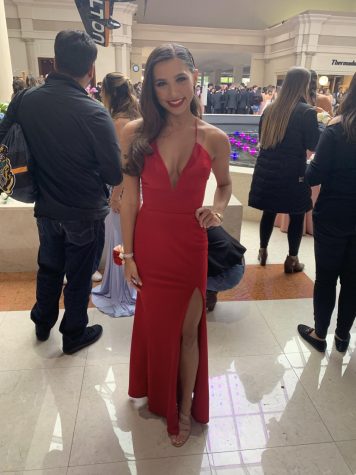 also styling her hair makes this look even more perfect. The red dress fit her wonderfully and brought out the blue in her eyes. Her nude heels also tie in so well with the flowers featured in her corsage. Although not completely shown in the photo, her pinned hair on the side let you see her face and brought class to her outfit. Definitely, one of the best dresses we've seen at prom this year.
2. Lidia Fakhoury
Fakhoury came through and showed everyone that she's here and ready to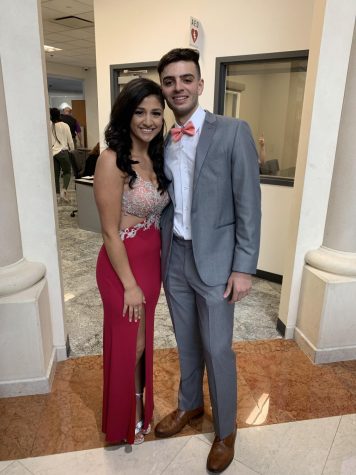 prove she's got confidence and style. Instead of going for the trend that many other girls wore which was a classic one color shade and simple small jewelry, Fakhoury brought both color and sparkle into this piece. With the dress amazingly showing off her figure, she also chose just the right type of shoes to further emphasize the silver sparkles on the top of her dress. Her flawless skin glowed with the light tones of pink and red in her dress as well.
3. Luke Chapman
One of the most put together and stylish looking guys at prom was for sure Chapman. Coming into the ABT Electronics, he kept his circular shades on, adjusting his bow-tie and was not there to mess around. With his hair tied back, it showed off how he cleaned up nicely and brought out the true fashion genius he is with the pink collared shirt blending in well with the stripes on his suit jacket. Chapman stood out in a positive way and by far was one of the best dressed out of all the guys there.
4. Austin Kessem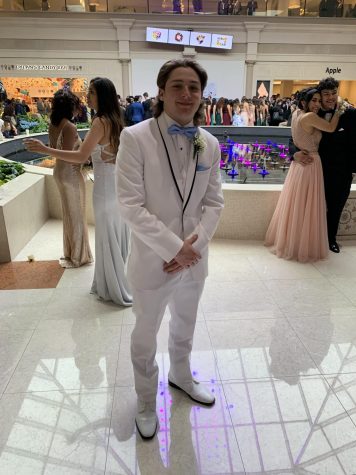 Kessem was one out of the few who came in wearing a white suit, while everyone else wore either dark blue or black. The white matched extremely well with the baby blue of his bow tie. He stayed looking stylish and uniquely different while letting his long hair down and free.
5. Angelyna Madrid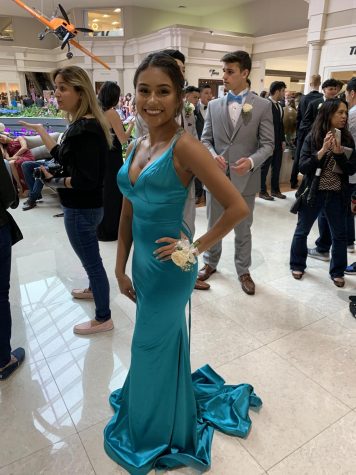 Madrid was one of the only girls who came in wearing a teal dress that brought out the natural and beautiful glow of her skin. The tight fit of the dress fit her extremely well and kept her looking incredible. The white rose featured in her corsage was perfect with the color of her dress as well as her pinned back hair to show off her face.
6. Jeffrey Sawah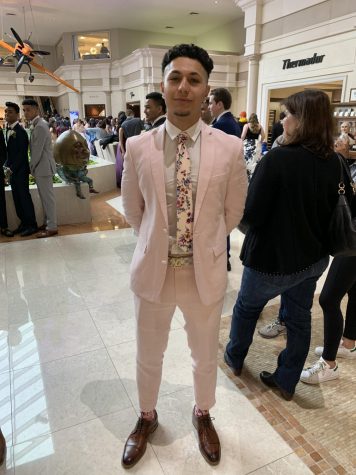 Sawah came out to prom casually flexing his Louis Vuitton belt with his light pink suit. As one of the only guys at prom to wear a light pink suit, he killed it. The floral print on his tie was simple yet chic as it ultimately paired well with his suit, belt, and shoes.
7. Leanza Diaz
Diaz, the Latina queen, looked elegant and breathtaking as your own eyes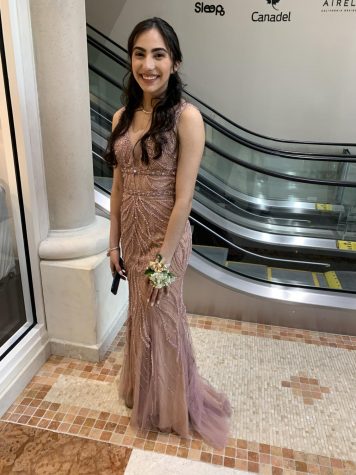 would wander around looking at each precise detail and sparkle that covered her dress. Her dark and long luscious hair glistened with the pale pink of the dress. She was one of the only girls to have a fitted dress that flared out a little bit at the bottom. Overall, her outfit resembled her and presented her personality fairly well.
8. Poom Pasapong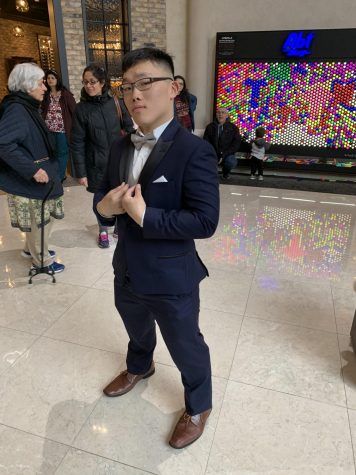 Pasapong was non-stop striking a pose for each photo at ABT. His confidence in his outfit and in this photo was definitely not unnoticed by all the other students attending prom. His dark navy blue suit corresponded exquisitely with the grey bow tie and a white button down. Very impressed with the way Pasapong popped out for this event.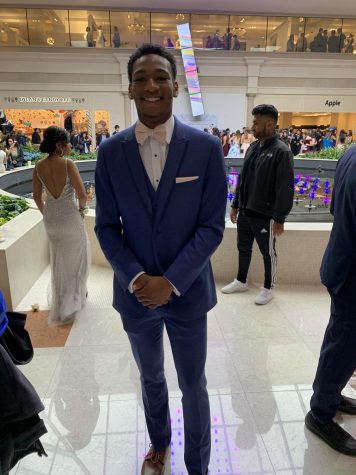 9. Jaylen Miller
Miller was looking very sleek in his navy blue suit with his light pink bow tie. The studded earrings he wore complimented the color of his suit and brought out the pop of white in his shirt. His look was stylish and stayed true to the ideal prom look for guys.
To conclude, there were many unique and fascinating looks that others wore which are not featured in this article but still deserve some recognition. This may not have been the Met Gala, but many of these outfits blew us away and will most likely not be forgotten in the future.