Kyle Gibson: Prodigy in the Making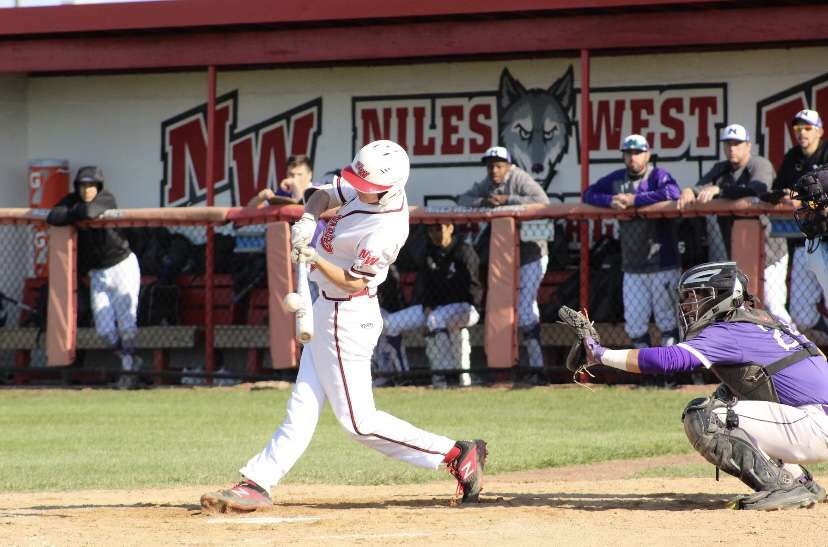 Whenever anyone attends their first MLB game, the bright lights, perfectly sprayed white baselines, and the sound of the ball flying off the bat are seemingly unforgettable. For sophomore Kyle Gibson, baseball is a major chapter in his life. Ever since he was a boy, it became his "thing." Countless hours out on the field, an endless amount of cleats and the idea of buying a new glove have never been short of amazing for him.
"I started officially playing baseball when I was four years old, but my parents always told me I was throwing soft baseballs before I could even walk. I personally think I was put into all sports as a kid but baseball was that one that I kept because I love it so much," Gibson said. "Just the thrill of going out there and pitching or coming up with a big hit really brings a smile to my face."
Beginning baseball at a young age, Gibson has met some of his best friends today. Now being in high school, he loves the idea of being able to continue the sports he loves with the people that are important in his life.
"Playing with my friends from West is always a plus. I grew up playing with my friend Sean and we would always get together and play whiffle ball and pretend we were professional baseball players. We grew up playing together and have always been on the same team," Gibson said.
Longtime teammate and friend sophomore Sean Holbrook agreed that Gibson's love for the game started when he was young and his aspirations have only grown since.
"It's awesome. It's great playing with him now and seeing him play really well. I expect him to do really well in the future. He's just a sophomore and he's the ace on our team," Holbrook said. "He plays both offense and defense consistently. I can only see him getting better the next two years both offensively, defensively, and on the mound."
After a few years of growing up, Gibson decided that he wanted to continue his baseball career at the next level. Deciding to play travel baseball for years and participating in showcase tournaments, he has confidence that his ability and dedication to the game will allow him to continue baseball in college.
"I have always wanted to play professional baseball. It has been a dream of mine since I was a kid. But right now as a sophomore in high school, I'm trying to get myself out there and get recognized by any colleges I can. My goal is to go to college and play and then essentially get to the big leagues one day," Gibson said.
West's varsity baseball coach Mitch Stern had great things to say about Gibson's talent early on and what great future he has ahead of him.
"Kyle is exactly what a coach looks for in an athlete. He wants the ball on the mound to get the last out. He wants the bat in his hands to drive in the winning run. He is a competitor and as a sophomore, his skills are putting him on a trajectory to do great things on the diamond in college," Stern said.
With his continuous work ethic and intrinsic motivation to get better every day, the sky is the limit for Gibson. By keeping his core group of teammates and getting better each year, Gibson's dreams can become a reality. In the future, West will hear about the great things Gibson has accomplished in baseball, one pitch at a time.