Sophie Druckman : Dancing her Way into High School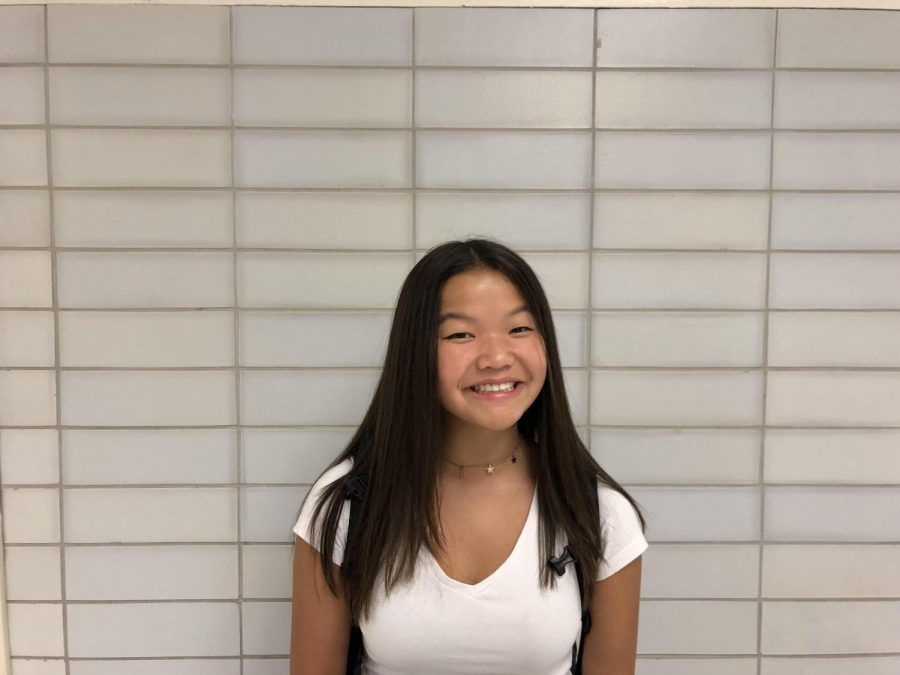 Usually, the dance studio is occupied by dancers on either the poms (dance team) or the orchesis company. On most Tuesdays, it's filled with dancers turning, leaping, or choreographing a new routine. April 30th was not just "another Tuesday", it was a day that determined what you commit to for a school year.
Freshman Sophie Druckman was one of the many eighth-graders to walk through the Niles West dance studio doors. Druckman, two hours later, walked out those doors as a new varsity poms member, alongside three other freshmen, and eight returning members.
"I was mostly excited and shocked when I found out I made varsity, I was also kind of nervous because I kept thinking like "are the girls gonna like me?", I didn't want the team to think I'm one of those annoying freshmen who say sksksk or and I oop! Once I got to know the team a little better I am really excited and can't wait for this season," said Druckman.
Alongside Druckman from the first day of tryouts to now, is freshman Bridget Bui. 
"Sophie is an incredible and passionate dancer and friend. We both met each other at tryouts and she was so kind and sweet. Although we do not have any classes together this year, I am looking forward to hanging out with her and getting to know her much more. I am so excited to make fun memories with her in poms and outside of poms," said Bui.
"I first met Sophie at an NW poms clinic last year. I guess you could say she was kind of like my first friend here at West, we both dance so that's one of the things we were able to bond over," said Samina Hodzic, who is also a freshman.
Hodzic, a varsity team member, has become very close friends with Druckman in just a little over two months. Spending long summer practices together, their friendship has only gotten to grow stronger.
"At first, I would only talk with Sophie when I had a dance-related question or when I would see her at events. It was mostly small talk, but then we both made the dance team and got to know each other a lot better. She then became a friend that I didn't just see at practice, but someone I wanted to hang out with outside of school," said Hodzic.
Karly Svachula was in the same position as Druckman when she was a freshman three years ago. Walking into tryouts as an eighth-grader, Svachula also made varsity poms.
"Sophie really has been a great addition to our team. It's nice to see that we have such high levels of talent coming into our program only as a freshman. She really works hard in practice which sticks out to other teammates, and she is always positive and smiling about things," said Svachula.
Planning to continue poms for her next three years at Niles West, it's no doubt that she has been nothing but a great addition to the varsity team.