French Club Preview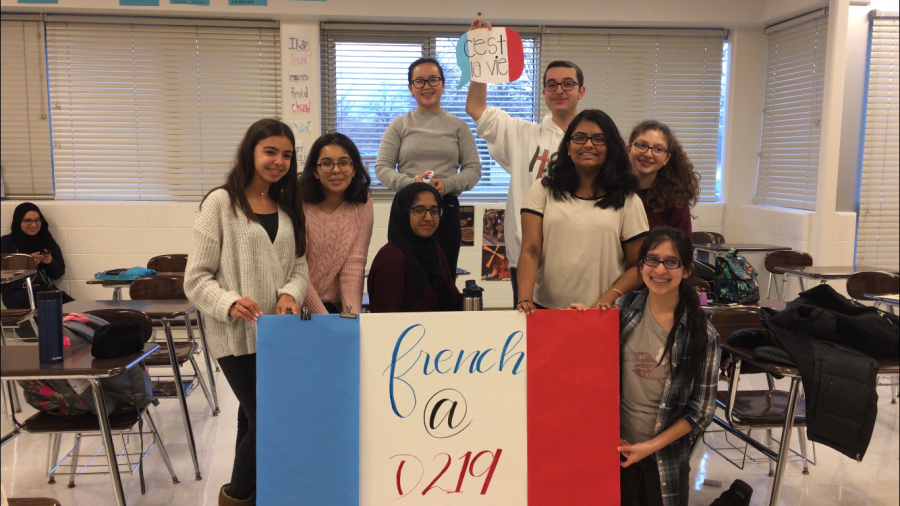 Students with a passion to learn about French culture can find their place in French club, sponsored by French teacher and Expanding Lives founder Leslie Natzke, which allows students to engage in activities such as baking and cooking French food and learning about the language and its culture. 
Many students believe that they are not allowed to join French club unless they are enrolled in the language class. However, French club welcomes all students regardless of the language they are taking. 
"I have a lot of friends who take French, so one day I decided to attend a French club meeting and saw that there was a lot of opportunity for leadership and regardless of my lack of exposure with the language," senior Maham Minhajuddin said.
Minhajuddin has been on taking the Spanish language since day one of high school. She believes that by joining French club, she was able to learn a lot about French culture and gain a leadership opportunity.
"I don't know more than five words of French, but now I'm a French club leader," Minhajuddin stated.
Senior Amani Laliwala, on the other hand, chose the French language path and had been involved in the club since her freshman year.
"With the way French club is structured, everyone who wants leadership opportunities is given that chance. Our activities are run by different members," Laliwala said. "I've met a lot of new people and gained leadership skills."
Aside from participating in school-related activities, French club conducts their own activities, which include making French food such as crepes and Croque monsieur, watching French movies, and learning about the culture.
"Sometimes we'll go to a restaurant, and sometimes we'll go downtown and visit the French market. This year, we're also doing a diner en blanc. It's basically a white themed party. All the decorations are white, all the outfits are white– it's like a potluck, and it's really cool," Laliwala said.
Natzke plans to participate in immersion day again this year.
"Students can come in on a Saturday morning to practice their speaking, and it's a lot of fun," Natzke said. "It's more about culture than it is about language, and we all have a very good time."
French club meets in room 3010 on Mondays after school.