New Head Football Coach Matthew Hohs Leads the Wolves into 2019 Season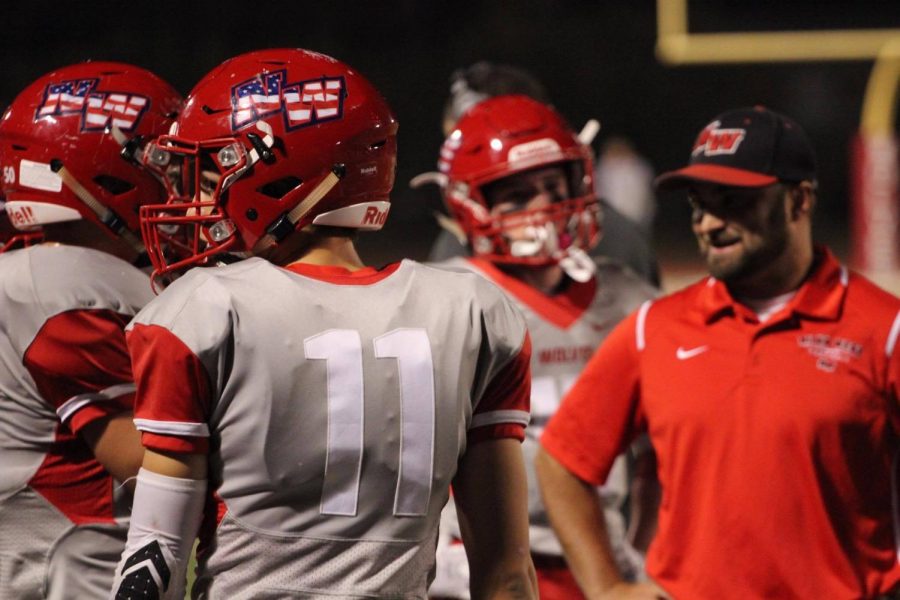 After a rather disappointing end to the 2018 Niles West Varsity Football season, it was known that new and major changes needed to be made to better ensure a successful 2019 season.
Quite possibly the biggest shock that came to the football program was the resignation of the then head coach, Jesse Pierce; however, the program was able to rebound and assign a new one to run the varsity football team. Meetings were held with both players and coaches on who will lead the Wolves in the 2019 football season, and one of the best candidates was none other than former Niles West Alum and then special teams coach, Matthew Hohs.
Niles West Athletic Director Dr. Dana Krilich had one of, if not the most important roles in selecting a new head coach and the process was something that took time and patience.
"I met with a focus group of players to discuss what they would like to see in their next coach. I also surveyed all of the current coaches under Coach Pierce to get their perspective," Krilich said.
After hours of interviews and visits, Krilich knew that Hohs was the man for the job.
"Ultimately, Coach Hohs came out as the right man for the job. He is Niles West alum and lifelong community member," Krilich said.
Hohs was already a part of the coaching staff for the football team so the players already know that they are in good hands for the next season.
"Coach Hohs is a really nice guy and he seriously cares about every each player," senior Johnny Larionesi said.
Since the first day of football camp held over the summer, changes have been made to the team to not only make the boys better football players but better people as well.
"We're going to teach everyone how to work hard and teach more than just football, it's about life skills, character building, leadership and all of that," Hohs said.
"Practices are run differently, we have a little bit faster-paced practices with some days for offense and some days for defense along with a whole new playbook," senior Hayden Ferrigno said.
Always moving in the right direction seems to be the general game plan for this year but they are also going to try and get some wins on the record this season.
"Our goal every week is to go 1-0 no matter who we are playing but win or lose, we want to take a step in the right direction and don't want to go backward," Hohs said.
The process of finding a new head coach was long and stressful but players and coaches alike know that they can rely on Hohs to help them achieve their goals."Coach Hohs is really passionate about Niles West football and we are glad to have him. We look forward to the program he is building and what's ahead in the future," Krilich said.
When asked about how prepared the team is for the first game against De La Salle High School, coach Hohs only had three words to describe how they feel going into week one and the rest of the season: "We're always ready."