Sophomores Get Ready to Tackle the New School Year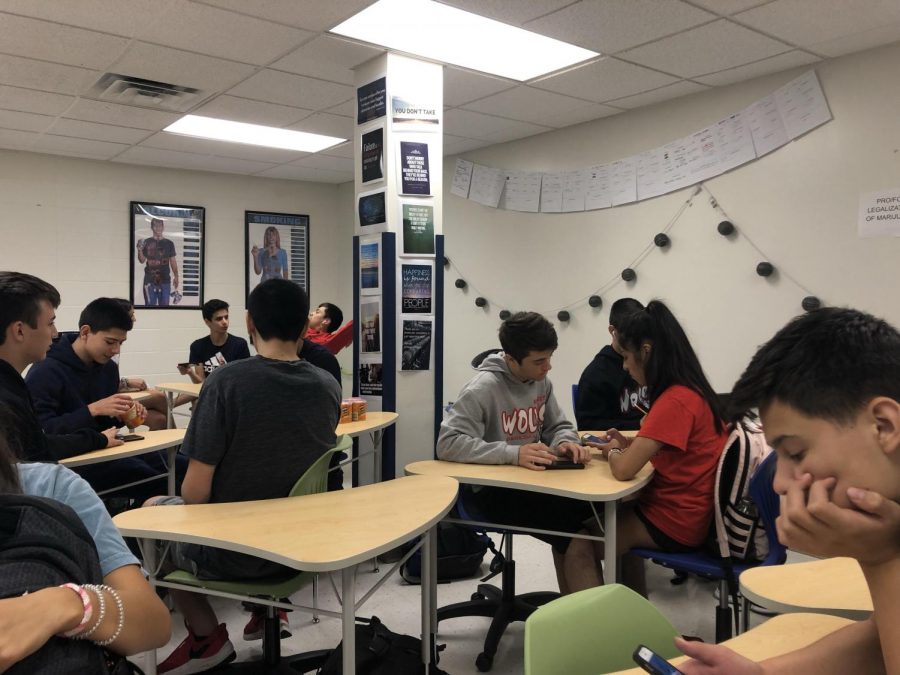 Sophomores slouch over during homeroom, trying to cram in last night's homework in 10 minutes time, after accidentally falling asleep while trying to finish it the last night. This cycle is becoming our new normal. Coming home from a late-night game or practice leaves the hours of homework ready to completely destroy your sleeping schedule.
We are just beginning our high school career as sophomores by just finishing freshman year and being exposed to this new environment. Although it was nice always receiving help from staff and students and always getting the "it's fine because you're a freshman card," we can't get away with that this year. Expectations of our attitude and work ethic are high.
As freshman year comes to an end, the pressure begins. "Last year I felt no pressure on us because we were just freshman and it was all new to us and we were getting help from teachers left and right. Now there's an expectation from us now to see if we can handle it all," sophomore Emily Kim said. 
However, this didn't come to a surprise to Kim knowing that she is taking almost all AP and honors classes. "I wasn't expecting anything less this year," Kim said. Although Kim's workload has increased from last year, she believes that time management is going to help her out a lot this year.
There were many advanced and honors classes open for freshmen to take last year like honors English, AP world history, honors Biology, and different levels of math. However this year many sophomores are trying more advanced and honors classes after just getting their feet wet last year.
"I was really nervous cause I took many harder classes this year than last year, which I kind of regretted, but I think I'll get in the swing of things as the year proceeds," sophomore Emily Chin said.
Nerves are kicking in for students taking harder classes but other sophomores like Nabeela Suleiman is already pondering about junior year and the SATs. "I feel like we are just getting closer and close to the SATs and that frightens me," Suleiman said. Something that she does to take her mind off of the SATs and all her honors and AP classes is basketball. Once Suleiman steps on the court, all her worries go away.
On the other hand, something positive about being a sophomore is that students can attend drivers education classes and get their license. They will finally get the freedom they've long awaited for. Driving themselves everywhere and having to rely on parents a little less has parents and students smiling.
"The one thing that I am most excited about this year is learning how to drive and get my license,"  Suleiman said. Suleiman looks forward to having more freedom this year by being able to drive her self to places instead of asking her siblings or parents, too.
Taking another step into our high school career can be very frightening and exciting at the same time!  Surrounding yourself with friends that will lift you up can make the process go smoother.
"I have made so many relationships with friends and bonds that I hope lasts for a long time and I'm excited to see what lies ahead," Suleiman said.