Backlot 2019: A Total Bash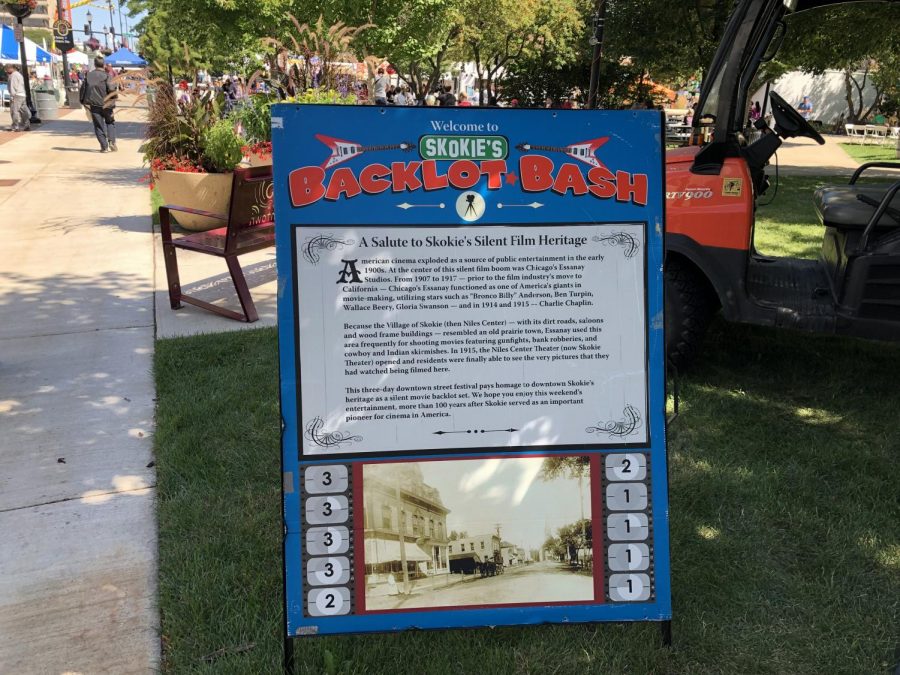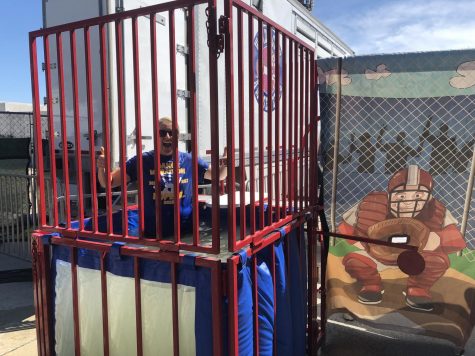 As middle schoolers, we were all over the Lincolnwood Fest, Morton Grove Fest, and Backlot Bash. Fast forward a couple of years… we have all really grown out of that phase.
This year, Skokie's Backlot Bash took place Aug. 23 through the 25, right here on Oakton Street. When walking around the premises, you could spot a stand up cut out of the iconic actor, Charlie Chaplin, at almost every turn you took. Backlot Bash refers way back to the 1900s. Back then, Cinema was good entertainment. Chicago's Essanay Studios used the Village of Skokie frequently for the shooting of movies. With its old saloon, dirt roads, and wood frame buildings, Skokie very much resembled an old prairie town. Hence why you couldn't go five seconds without seeing Chaplin.
In my opinion, the Backlot isn't worth going to. As I said, I feel like as middle schoolers we were all over festivals that were close to home. Now that we are older, we have much more freedom. It may just be me, but now that I'm older it just feels like a waste of money. Of course, it depends on who you are going with, but the only people that were there by choice were middle schoolers and the elderly. The kids were throwing the cash their parents gave them at the ticket stands, and the older people were relaxing at either one of the stages where live music was being performed.
Mateo Merti, who is an eighth-grader at McCracken Middle School, radiates positive energy for the Backlot Bash.
"I came here to have fun, I come here every year because it is so much fun,  I like the thrill of going on the rides," Merti said.
Although Merti is not a familiar face to West and will attend North next fall, there was a familiar face that most, if not all of West know, student activities director Katie Odell.
Throughout Backlot, there were many tables with businesses or organizations set up where visitors can take a look. This I think is a good idea, it's an event with kids, but, the parents and the elders could have an interest in those setups. Odell was found at the dunk tank, for the sole reason of Dance Marathon.
"I volunteered to get dunked because Dance Marathon is such a great cause and I would be happy to do anything for the organization," Odell said, "Of course I am having fun! It is a little chilly when you get out, but I mean if it's beautiful weather you can't complain, so yeah I am having a great time."
Senior Salvador Moreno was also at the Backlot Bash.
"I went to the Backlot Bash because it was my friends birthday, I don't usually go because rides there aren't that entertaining like Six Flags for instance. But I had an amazing time, not because of the place itself but because I got to hang out with my friends," Moreno said.
All in all, the Backlot Bash may be your cup of tea, you just need to go and experience it yourself. I personally just feel it can be a waste of money since you will just be surrounded by screaming little kids the whole time.