Democratic Primary Field Narrows as Next Debate Approaches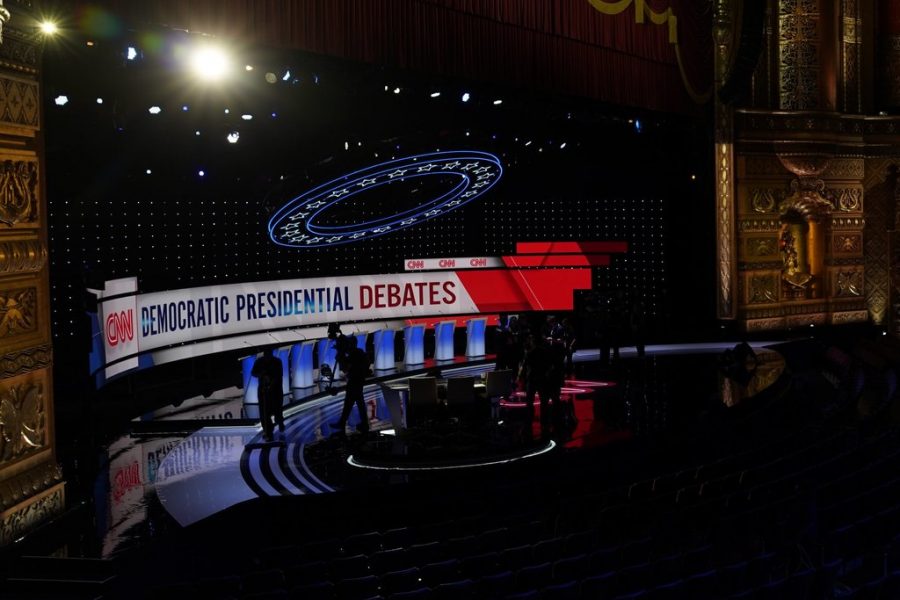 The size of the Democratic primary field is steadily shrinking after a number of low-polling candidates failed to qualify for the next debate on Sept. 12.
The biggest name to withdraw from the race so far has been Sen. Kirsten Gillibrand (D-NY). She had rooted her candidacy in feminist issues, making the right to an abortion a centerpiece in her campaign. In contrast to President Trump's conservative judicial picks, Gillibrand pledged to nominate judges that would protect Roe v. Wade. In earlier debates, she challenged current frontrunner Vice President Joe Biden over his moderate record on women's rights. Biden previously did not support the Hyde Amendment, but has since reversed his position.
Washington governor Jay Inslee, long considered the "climate candidate," also withdrew over failing to qualify for the September debate. He opted to run for a third term as governor instead, while pledging his support to the party's future nominee in his or her effort to defeat Trump. As he withdrew, he commended his campaign for raising the party's bar on addressing climate change. He did not immediately endorse another candidate in the race.
John Hickenlooper, former governor of Colorado, ended his candidacy in August after failing to gain significant support. Painting himself as a moderate and safe choice for Democratic voters, he drew ire from progressives in the party while falling short in his appeal to centrists. He will instead run for Senate in 2020, challenging Republican Cory Gardner in a seat targeted by Democrats.
As more and more candidates withdraw, the top tier of Democrats seem to be already pulling away from the rest of the field. A Monmouth poll released Aug. 26 shows Sens. Bernie Sanders (I-VT) and Elizabeth Warren (D-MA) in a virtual tie with Biden for first place, each receiving about 20 percent. However, polls released Aug. 28 show Biden retaining his significant lead, with a Quinnipiac poll reporting that about one in three Democratic voters still support him.
While a focal point for the Democratic primary is identifying the best candidate to beat Trump, recent polling suggests that almost any candidate can reliably do so. Quinnipiac recently polled Biden beating Trump by 16 points. Sanders polled 14 points ahead of Trump, with Warren up by 12 points.
Even lower-tier candidates poll well in the general election. Mayor Pete Buttigieg is projected to beat Trump by nine points, while the margin of victory for Sen. Kamala Harris (D-CA) is greater at 11 points.
This rosy polling for Democrats reflects a nationally bitter mood towards Trump. Quinnipiac reported that just 38 percent of Americans approve of Trump, while 56 percent disapprove.
Each candidate's fundraising status is a powerful predictor of their national appeal. Sanders leads the pack in individual donations, drawing 746,000 donors to contribute to his campaign. Behind him is Warren with 421,000 donors, and Buttigieg with 390,000. However, Biden, the frontrunner, has only about 256,000 individual donors.
Sanders has also raised the most money of any candidate, having about $36 million cash on hand. Buttigieg has $32 million in the bank, followed by Warren with $25 million. Harris has $24 million, just ahead of Biden with $22 million.