2019 Boys Varsity Soccer Preview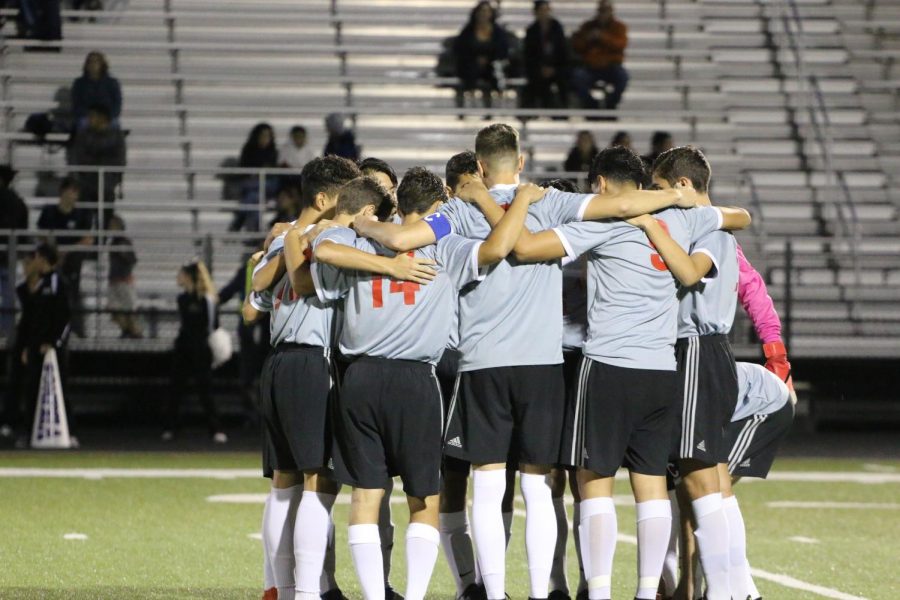 The varsity boys 2019 soccer season has officially started. The boys have been putting in work these past few weeks, and are looking forward to securing the dub in the games to come.
Senior Ilija Jerinic believes the team is ready to play, because of the grueling practices they've had these past few days. He's also very excited for this season and hopes that they make it far.
"We have been conditioning an unbelievable amount to get ourselves ready to play every game and all game at full speed and strength," Jerinic said. "All parts of the season are exciting because every game is important. I am most excited to see how far we are going to get because we have a great team this year."
Jerinic has set himself and his team some goals that he hopes they will achieve.
"Our team's goal for this season is to get far in the playoffs. I want us winning games, and putting up a competition for every team we face," Jerinic said. "For myself, I hope my passing and shooting improves, as I believe that will affect the team positively."
Senior and captain Ivan Kraljevic has also set some goals for himself and his team.
"I want all of us to improve as a team, as a lot of guys this year have a lot of potential," Kraljevic said. "I think our goal as a team is to make the top three in the conference. As a player, I would like to improve my communication on the pitch, and be the captain that my team needs me to be."
Another player looking forward to this season is junior William Thannert. 
"This is my first year on varsity, so I have everything to prove," Thannert said. "I can't wait to play more games, and hopefully secure the dub for my team."
The boys next game will be on Thursday, Aug. 29, where they will face Lane Tech at home.