2019 Dance Marathon Preview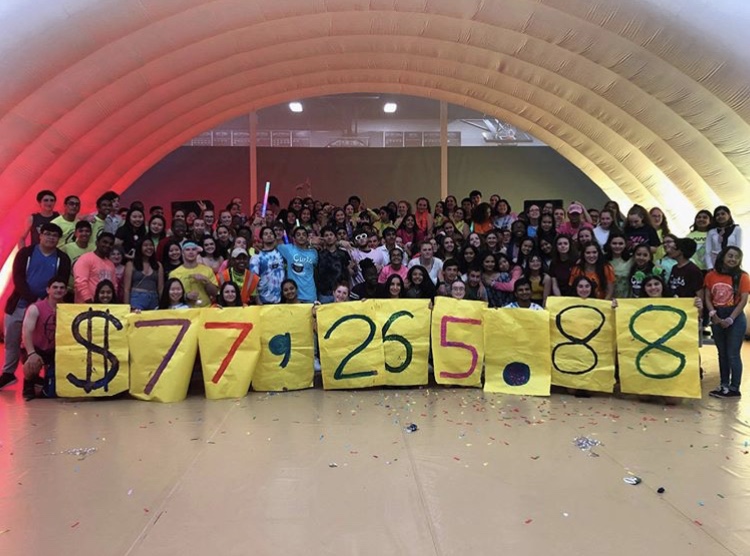 Having the opportunity to give back to those in need is a great privilege. Some may not know where to start nor have the money for it. Little do you all know, Niles West provides a club, dance marathon, which is a district-wide service organization that raises awareness and funds for different charities annually.
Sponsor and social studies teacher Lauren Flahive has been sponsoring the club for the past five years along with math teacher Karissa Villanueva and science teacher Tony Comstock. Flahive has always had a desire to give so she decided to take the open position as a sponsor for the club.
"I was heavily involved with dance marathon in college at the University of Iowa and I wanted to stay involved with charity work. When the job became available I immediately applied," Flahive said. "I would have to say that my favorite aspect of dance marathon here at D219 is that we select a new charity each year. This way, a new beneficiary has an opportunity to be selected. This year's charity is Apna Ghar. Apna Ghar provides holistic services and conducts outreach and advocacy across immigrant communities to end gender violence."
A club that stands for strong causes needs strong leaders to promote and teach the underclassmen all they need to know. Senior Annie Schejbal has been a part of the club for four years and this is her third year as an executive. Her executive role involves being in charge of morale captains and operations, meaning communicating between Niles North and West.
"I had a cousin that went to North and was part of dance marathon which is what inspired me to join my freshman year," Schejbal said. "My favorite aspects about the club are how it's student-run and overall meeting new people. I'm mostly looking forward to raising money for Apna Ghar."
Senior Penelope Alegria has been in the club since her sophomore year and was recommended by Flahive to apply to be on the executive board. Her executive role consists of fundraising and food & corporation, meaning she brainstorms events for the club to host and builds relationships with local businesses in order to secure sponsorships and donations.
"The best part about dance marathon is the flexibility. You can help raise money any way you'd like: canning, candy sales, or individual fundraisers. Also, at the end of the year, there's this big dance party to celebrate all the money that's been fundraised throughout the year," Alegria said.
To join dance marathon, check out the table tomorrow at the Activities Fair to sign up. The first membership meeting will be held this Wednesday after school.
Here's a link to learn more about Apna Ghar.