West Welcomes New World Language and English Teachers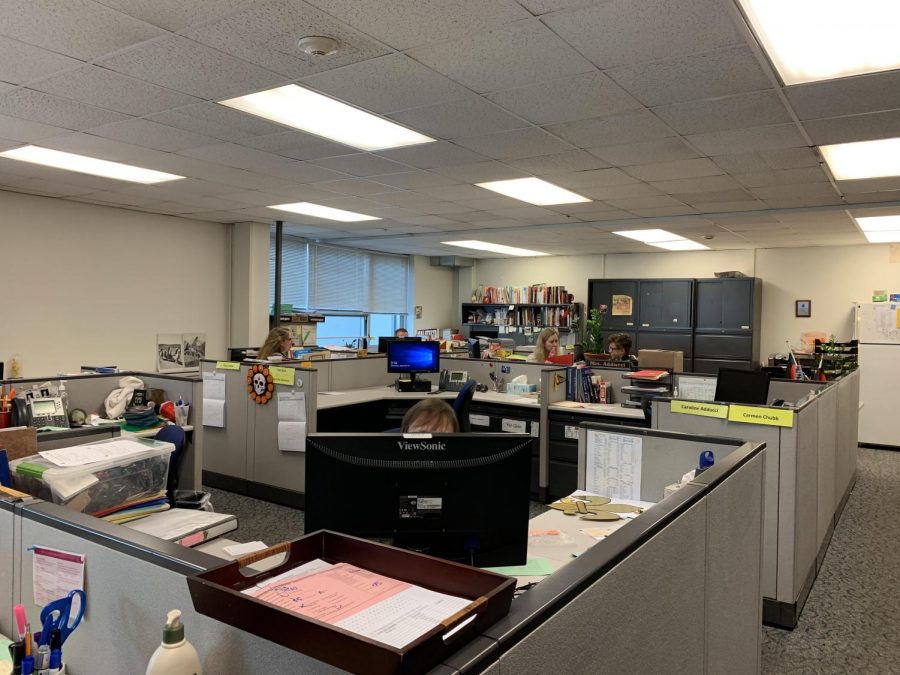 The 2019-2020 school year brought two new language teachers and one new English teacher to Niles West High School.
Among the new teachers are German teacher Frau Carmen Chubb, Spanish teacher Laure Aronica, and Freshmen English teacher Jay Cha.
Director of World Languages Todd Bowen stated that new hires were based on the number of classes. "This year we were able to welcome Ms. Aronica and Ms. Chubb because we had more students requesting German and Spanish," Bowen said.
Aronica is a veteran teacher of over 12 years and had actually completed her student teaching here at West. "I have felt right at home since the first day," Aronica stated. "I have been having great experiences with all of the staff members as well as students. The teaching environment is wonderful; everyone I have dealt with has been extremely supportive. I am very happy to be here."
Cha decided to join the West community due to its student diversity and the programs that it offers. Cha wants to bring his experience of being a minority to the table. "I would love to help connect with students and really help them find success, not only in the classroom but outside of the classroom as well."
Along with Aronica, Cha agrees that the teaching environment at West is supportive, welcoming, and comfortable.
"It's hard not to be at ease. It's always a difficult experience coming into change, but everyone's been so helpful. It's been a great transition," Cha stated.
Chubb took the job at West because she believes it is a good community and a great school. "I think that the teaching environment here is great, especially compared to some other places," Chubb stated. "I also heard really great things about the German program."
Chubb, Aronica, and Cha agree that West has a wonderful and supportive environment and culture, which allows new teachers like them to fit in and adjust to the West community easily.