Post Malone Doesn't Disappoint With New Album "Hollywood's Bleeding"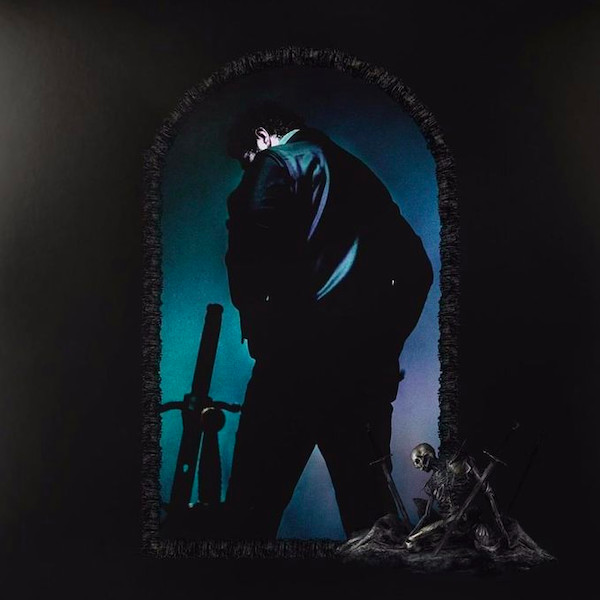 Austin Post, commonly known as Post Malone, released his third studio album titled, "Hollywood's Bleeding," on Sept. 6, and he does not disappoint his cult following. This masterpiece of an album satisfied my inner self-proclaimed Post Malone superfan and was well worth the wait.
Post Malone has been a favorite artist of mine for some time now, and his previous two albums have provided me with songs that I will still bop to, to this day. From "Too Young" to "Rich and Sad" Post Malone has yet to fail me with his musical visions, and he took no prisoners with "Hollywood's Bleeding."
My favorite song on the album is "Take What You Want" featuring Ozzy Osbourne and Travis Scott, which is a collaboration I never knew I needed, but I did. Ozzy Osbourne brings a certain vibe to whatever song he's on that's just indescribable, which is one of the reasons that this song is so good. Post Malone also destroys his verses like always, and Travis Scott also added some heat with his verse as well. These three in combination created a song that I see myself listening to often, and I won't be stopping anytime soon.
Post Malone is a versatile artist who can provide songs that who can be sad and chill too or songs that will get you so hype to the point where you can't sit still. For example, his song "Staring At The Sun" featuring SZA is one of his slower songs that will tug at your heartstrings. On the other hand, "Enemies" featuring DaBaby has an entirely different vibe that is more upbeat and fun.
Post Malone and Swae Lee also had a banger that was released as a part of the "Spiderman Into The Spiderverse" soundtrack, but he also included it in his new album. "Sunflower" had all of the components to be a summer bop. It has a very relaxed beat, and it gives off island vibes, which makes this song another one of my favorites on the album.
Post Malone's title track is another song that exceeded my expectations. Most title tracks on albums aren't great in my opinion, but Post Malone proved me completely wrong. "Hollywood's Bleeding" is a slower song, but Post Malone demolishes the entirety of the song. It again is one of my favorites, though, at this point, I feel like every song is my favorite. Post Malone does a phenomenal job of having a versatile range of songs on this album that provides everyone a chance to enjoy his music, regardless of music genre preference.
Overall, I'd give "Hollywood's Bleeding" a 9.5/10 because of the variety of songs and Post Malone's angelic voice. I would heavily recommend giving this album a listen, who knows, you might find your new favorite song.