DECAlicious is Backalicious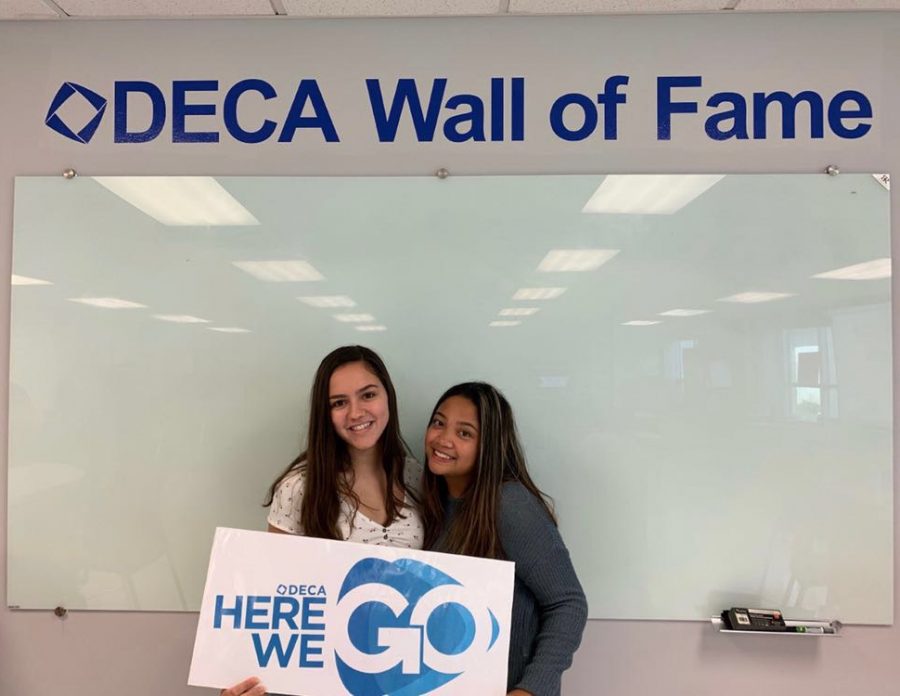 Niles West's student-run business, DECAlicious, will be up and running again on Sept. 24. The program is controlled by students who participate in DECA (Distributive Education Clubs of America).
This year, DECAlicious has its first all-female CEO team. Seniors Meagan Mercado and Caroline Schapmann will be taking over the organization for this school year. DECA advisor and business teacher Tricia Brown chose students who were best fit for this immense position due to performance in DECA from previous years.
"DECAlicious started in 2007 with two main goals: 1. To provide students with an authentic learn and earn experience and 2. To help raise funds for travel to our state and international competitions," Brown said. "At the end of last year, we had two groups interested in managing our student-run DECAlicious business. Over the summer, Meagan and Caroline sent us their business plan and were chosen based on their business growth ideas. Their work ethic in the 18-19 DECA season also helped them earn this honor."
Mercado has been on DECA since her junior year and has plenty of future goals for the upcoming DECAlicious season. Being CEO is a great challenge for her to not only learn and improve her business skills but also teach underclassmen.
"I'm genuinely excited to start selling DECALicious and bring what we've been working onto the student body. I love being in DECA and taking on this role is definitely a huge responsibility, but the management experience that is coming out of this is a great way to see if business is something I truly want to do in the future," Mercado said. "Our main focus for the year is to make student genuinely excited about DECAlicious weekly. We plan on doing this by utilizing  more marketing, getting students involved with the flavor section process through social media polls, and using the business as a way to give back to the community."
Schapmann has also been in DECA since her junior year and has a great vision for the business this year. Her confidence stands high that she and her partner will be successful in making the business expand throughout the school.
"I really want to make DECAlicious something that all students can feel excited about, and I'm confident that Meagan and I will be able to do that through the plans we have for this year. We are also looking into ways that we can use our resources to give back to charities and promote community awareness," Schapmann said.
Being the first female CEO team is a big step in the company. Brown feels that this is revolutionary and will create a more diverse staff.
"It is important to have females in this position of power as it not only breaks the stigma of stereotypes but also works towards a more respectful and progressive work environment. It is a great step forward to show that DECAlicious is committed to putting to work those who re best for the job, regardless of their gender," Brown said.
Be sure to stop during all any lunch period on Sept. 24 to get some DECAlicious.