West Reacts to the Pledge of Allegiance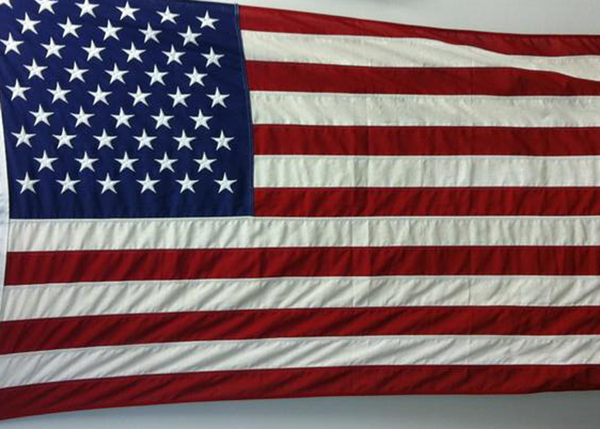 On Sep. 2, Niles West high school started to broadcast the Pledge of Allegiance over the intercom system during homeroom. The reactions to this were mixed, but a majority of people didn't care, and thus didn't stand or recite the pledge when it was played.
New principal, Dr. Karen Ritter, aims to enforce school code this year in her new agenda, which is why the Pledge of Allegiance is being played during homeroom. Under Illinois Status Chapter 105, all schools in Illinois are required to give students the chance to hear the pledge, but it does not require students to recite the pledge.
"Whenever the pledge is played I don't really care, because this is the first time since eighth grade I've heard it," senior Abdur Farooqi said. "I don't mind it though if someone wants to stand and recite then be my guest, and if you don't, you don't."
Senior Wasay Khan believes that the pledge just shouldn't be played in general, because of the fact that no one cares.
"I don't think we should do it, because no one cares," Khan said. "No one stands for it, teachers and students alike. This type of behavior, in my opinion, is just disrespectful, because we aren't honoring our country."
Then there's senior Josh Chis, who believes that the current political climate of the nation makes it hard for many to recite the pledge, as the many values which define American society are not being upheld.
"I don't think we should stand, due to the political climate we have today," Chis said. "There's a lot of meaning behind the pledge, that many people believe isn't true about our nation today. People are upset with what our government is doing, so why would kids want to recite the pledge for ideas that are false."
Sophomore Tony Pehar, on the other hand, stands for the pledge every day and believes that its a sign of respect.
"I stand and I sing every day, but a lot of people don't, because they don't care," Pehar said. "To me, it's a sign of respect to our country, which has given us tons of opportunities to succeed. You don't have these kinds of opportunities around the world, which is why I stand and sing."
In the end, students can do whatever they please. Although many are urged to stand and recite the pledge, they aren't legally required to do so.