The Busy Life of a Sophomore Cabinet President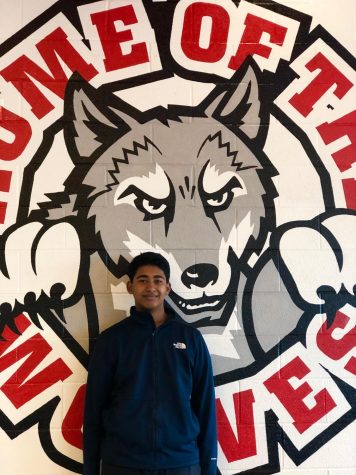 Every day, sophomore Samuel Philips walks through the doors of Niles West, head held high and eager to start his eventful day full of meetings and having teachers or students come up to him with questions. Many people look up to Philips as a leader for our sophomore class and are very thankful to have him as sophomore cabinet president.
"He really helps the student cabinet work cohesively as a unit. Also, he's been a good leader in the past, present and hopefully in the future too," sophomore AJ Herrera said.
Being a great leader means being trustworthy, honest and calm, along with being respectful to peers. Philips one-hundred percent meets that criteria and his classmates agree with that too.
"His great personality makes him a great fit for cabinet president," sophomore Emily Chin said.
Students like Herrera and Chin look up to his hardworking self and feed off that energy during student cabinet meetings.
Philips has had a passion for politics or helping out his fellow classmates and school from a young age. He was a judge in 7th grade for an assignment at his middle school, Lincoln Hall, and that's when the ball starting rolling for his love of politics. As a judge, Philips accompanied some of his other classmates, ran the district's fundraiser and now he's become the sophomore cabinet president.
Philips is a very involved student, and he is apart of numerous clubs here at Niles West like student government, sophomore cabinet, Niles West food committee, Niles West technology committee (TCSI), PRC, which is a disciplinary committee, and lastly H2O. This makes a total of six clubs, but he has a leadership role in three of them.
"I am the president of sophomore cabinet, and I am the former freshman president, a leader in H2o and intern representative for Niles West," Philips said.
Philips enjoys being in numerous clubs because it changes his perspective on students in a good way.
"Being president makes me a stronger leader in difficult situations, it also makes me work efficiently with others when there are conflicting opinions," Philips said.
Just when you thought that juggling six clubs would be too much, every day Philips comes home to his baby sister that is only 1 year old. Philips likes to play with her when he comes home from school and it never bothers him. It's one of the highlights of his day.
"I feed her, I watch her when my mom is at work and I show her how to high five or do tricks that make her laugh hysterically," Philips said.
He enjoys bonding with his younger sister since she is his only other sibling and fourteen years younger than him.
He spreads his time evenly on clubs and school work. Philips manages his time very well for being needed in so many meetings. Planning out his day and setting times to do his homework is what keeps him from falling behind in his classes. Philip says that he needs to get his work done, and there is no way he is risking falling behind in his classes.
If you are a sophomore, come and join student cabinet. They meet every Thursday during fourth-period lunch, and they are always looking for new members. Go ahead and follow their Instagram @nileswestclassof22.