Alma Osmankic: A Ray of Sunshine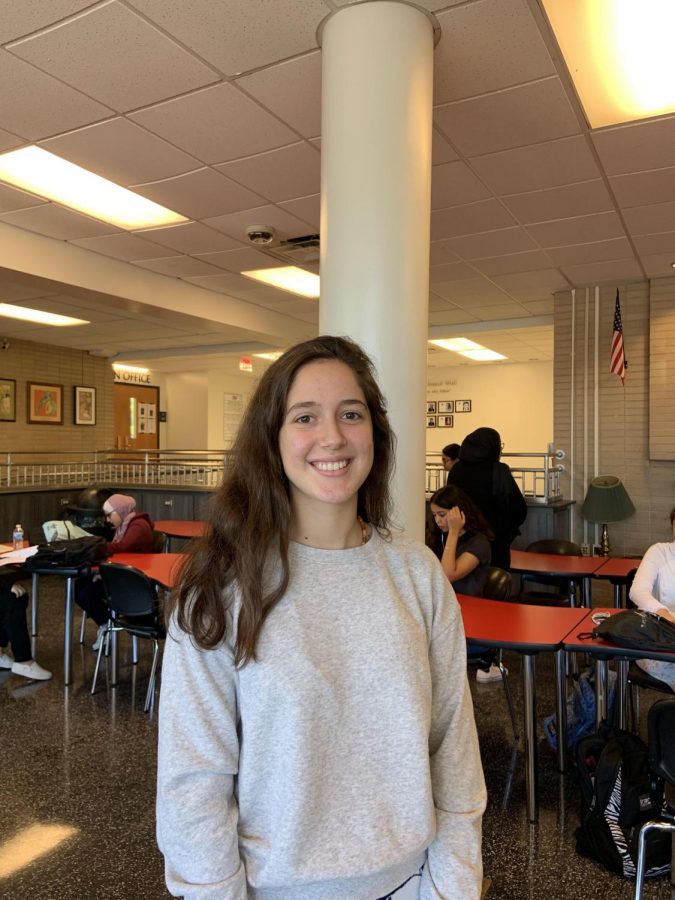 There are dozens of people in the cafeteria during second period. Some are using their study hall to get homework done, while others treat it as a social hour. Sitting at a table, junior Alma Osmankic falls into both categories. She manages to do her homework while still laughing and being with her friends.
"I'm a huge extrovert," Osmankic said, which isn't a big secret. Wherever you see her, she has a friendly smile on her face.
Osmankic is taking APUSH, and the rest of her classes are honors classes. She's also taking accounting. Osmankic is a part of peer leaders, a volunteer program that takes place during lunch. She enjoys being active at Niles West, and also runs the 800-meter for track and field.
"I really like West, and I'm looking forward to going to college," Osmankic said.
Junior year brings around numerous emotions ranging from stress to excitement. Osmankic is starting to feel the pressure of this school year.
"To be honest, it's been a little stressful. Freshman and sophomore year were a breeze, but junior year's been kind of tough and challenging. I'm really not looking forward to the ACTs in April, but I just have to prepare," Osmankic said.
Osmankic, if you couldn't tell by her last name, is Bosnian. Bosnian was her first language, and she goes almost every year to visit.
"Enjoy your freshman and sophomore years because they go by quick, and once junior year hits, you realize that high school is actually real. You have to get ready for college and thinking about your career in the future… have fun in high school. Honestly, it passed by so fast for me. It feels like yesterday I was a freshman, and now I'm in my third year of high school and next year [I'm] gonna be a senior. Just thinking about it kind of scares me, but I'd say to live in the moment, and everything will be okay," Osmankic said.
If you ever think that you see Alma Osmankic in the halls a lot, you might just be seeing her twin sister, Amra Osmankic.
"Even though it may sound cheesy, my twin sister is my best friend because she always has my back, she is always cheering me up when I'm down, and she knows how to have a good time. She's that person who will make friends in an instant," Amra Osmankic said.
Besides sharing a similar face, the Osmankic sisters also share a best friend- junior Hannah De Young.
"Alma is anyone's dream best friend. Not only is she one of the sweetest people I know, but she also cares about each and every person she meets, no matter who they are. She has such a bright personality and makes me laugh every day, and I couldn't ask for a better friend in my life," De Young said.
It's not hard to see Osmankic's bright and positive personality in the hallways. She's always smiling and walking with friends, trying to enjoy every minute of her high school experience.