"Don't Call Me Angel" is a New Iconic Masterpiece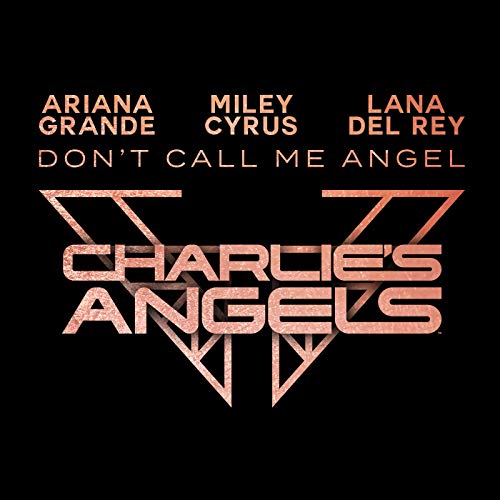 About a week ago, three of the most prominent and iconic female artists of our generation released a new song together, and if you've been keeping up with today's top hits, odds are you've already heard it. "Don't Call Me Angel," sung by Ariana Grande, Miley Cyrus, and Lana Del Rey is nothing short of an anthem for women and an addictive musical jewel.
The song was released as part of the soundtrack for the new movie "Charlies Angels," a classic cinematic masterpiece that is being remade and will be released on Nov. 15.
When I first heard Lana Del Rey was coming out with a new song, I was ecstatic. She hasn't really been releasing much until recently, and for me, it's hard to find a Lana Del Rey song that I don't love. Hearing that she was coming out with a new single basically meant another song to be added to my favorites playlists.
Just when I thought Lana Del Rey's music couldn't get any better, I find out that her new single isn't just her new single, but Miley Cyrus's and Ariana Grande's as well. I love all of these artists music, and I really couldn't think of a better combination of artists to make a song for such an iconic movie.
With all that being said, I had extremely high expectations for the song going into it, so when my sister sent me the link to the song the morning it was released, I was expecting to be amazed.
The song begins with an almost jingle-like instrumental in the beginning until Ariana Grande's opening line "boy don't call me angel" is sung. The line and the rest that follow are for sure an ensemble of empowering words to all women, as it's basically singing about a woman's independence.
Grande has of course perfectly nailed the open line, and now it's Cyrus's turn to impress listeners.
I had no doubt in my mind that she wouldn't, and for a good reason. Cyrus's first part of the song is different than Grande's, which I really loved because it made the song much less repetitive, something hard to find in today's pop songs. However, later on in the song, the two combine for the chorus lines, and pretty perfectly.
The two have very different styles, Cyrus's music is often much more laid back, and almost serene, while Grande's is usually upbeat, and festive with a very high pitch. Although the two have very different voices and styles of singing, they're voices go together almost like a puzzle.
I'm not sure if it's because I'm such a big Lana Del Rey fan, but all while Grande and Cyrus were singing, I was just waiting for Lana's part. I was extremely interested to see how her style of music would be incorporated into the song.
If you've ever listened to a Lana Del Rey song, you know that they're very unique, almost like she has her own genre of music. There aren't really any other songs like hers because her music is so different. Because "Don't Call Me Angel" had such a pop-vibe type of style, I couldn't really see how Lana Del Rey's voice would be incorporated into the song without ruining it.
However, about two minutes into the song, it became clear. Lana's part in the song matches her style of music perfectly, slow and dramatic, similar to Cyrus's style of music yet very different at the same time because I said before, she's just one of a kind.
The song found the perfect way to transition from an upbeat pop melody by Miley Cyrus and Ariana Grande to a slow and vibey solo from Lana Del Rey, all with beautifully articulated lyrics and it was amazing.
Overall, I'd have to say that the new song definitely met the standards I held, and perfectly matches with the iconic movie it will be apart of. If I had to rate it, I would give it 10 out of 10 stars based on the quality and execution of this single.