Niles West vs. Maine South Football: What to Expect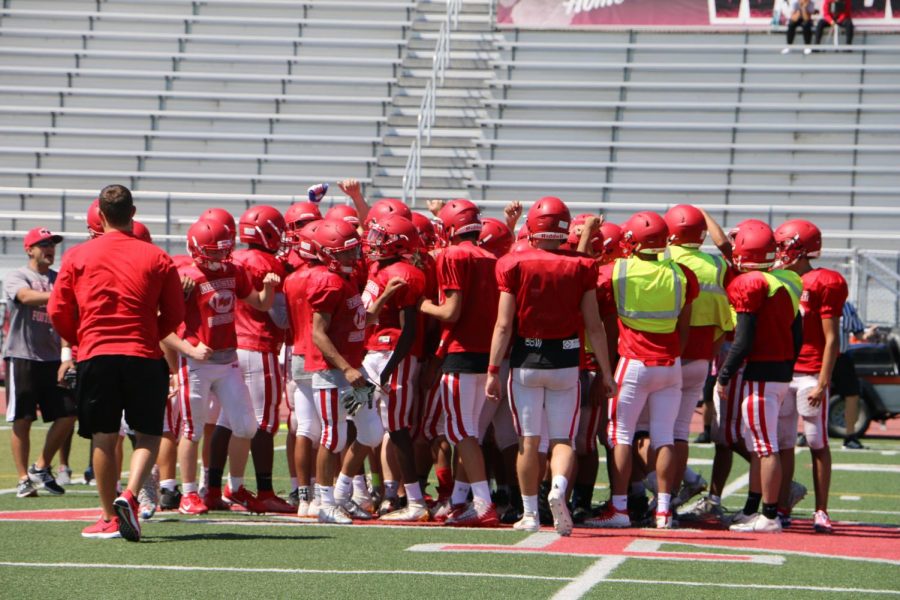 One thing that everyone around Niles West knows is that our varsity football team has gotten off to a shaky start, posting an 0-3 record with each game, losing by 30+ points. Although, one thing that not too many people know going into our homecoming game is that our opponent, Maine South, also hasn't been looking too hot these last few weeks.
Maine South lost their first three games of the season mainly because their starting quarterback was out with a knee injury. Since his return, they have won their two most recent games, but that doesn't mean that our Wolves don't have an opportunity for the upset of the year.
One thing that Maine South has struggled with throughout the season has been their offensive capabilities. If Niles West's defense can step their game up and play the best that they have ever played, I don't see why we can't hold them to minimal scoring enough for our offense to put up a couple of touchdowns and/or field goals to give us a shot at winning the game.
There is no doubt that our biggest weakness this season has been our offense where we have struggled to put up a single point on the scoreboard at times but I have watched from the student section all but one of the games and can tell that we are very close to catching a break and keeping up with our opponents.
Although we have our weaknesses, there is no doubt in my mind that our players and fans alike have some of the biggest hearts in our conference and for that reason alone, I think we have a pretty good shot at winning at least one game, hopefully, this week. It is almost unarguable that Maine South is one of the biggest powerhouse teams not only in our division but the entire state of Illinois, and I think it would be an amazing experience for both the fans and players if we are able to sneak in a win which isn't impossible, but will take a lot of things to happen exactly right.
The best way that we can all help the team is if we show up and have faith throughout the whole game that anything can happen. It is almost a fact that the players will play better if they see a sea of students cheering their heads off throughout the entire game and not just the first quarter.
Of course, there is a pretty good chance that I'm wrong about all of this and we proceed to lose by 30 points or more for the 4th week straight but let's keep our fingers crossed that we pull off a miracle and be the best underdog story of the year for our homecoming game. Maine South might be our toughest opponent on our schedule, but from what I have seen and heard, they aren't anywhere near how good they usually are, and I haven't lost hope in our boys yet.