Impossible Burger, Impossibly Good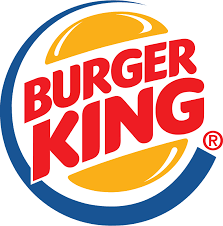 With each new restaurant unveiling of an Impossible Burger, Beyond Burger, vegan mac and cheese and more, it seems that animal products are en route to becoming obsolete.
As more and more evidence emerges about the health risks of meat and its massive environmental impact, former meat-eaters are looking to replacements like the Impossible and Beyond burgers to complete their sandwiches. As a former meat-eater myself, these replacements made the transition much easier for me.
Since I stopped eating meat for the planet and for my health, I have, however, very much missed fast food burgers. There's something about the MSG and copious amounts of fat and grease that sometimes, nothing else will do. It's been about a year since I gave up meat, so when Burger King announced the Impossible Whopper, I was in seventh heaven. I gave it a try a few weeks after its unveiling.
I ordered the Impossible Whopper at the Burger King drive-thru on Touhy, just east of Niles Center Road. I completed the meal with a medium fry, aiming for the authentic fast food experience. Burger King completes the sandwich with onions, mayonnaise, lettuce, and ketchup. (I ordered it without the mayonnaise as I'm cutting out dairy as well. I slathered on my Vegenaise at home, which I very much recommend.)
At first bite, I thought I had accidentally been given a beef Whopper. It was crispy, juicy, and "bled" like real meat! It has that unmistakable meaty taste without any of the cholesterol, methane, or factory farming behind it. The texture is just like that of a conventional ground beef patty. The best part is that at the end of your meal, you don't get that sluggish feeling that's guaranteed after wolfing down a mammoth cheeseburger; you feel like you just had a light, satisfying meal.
If you're looking to lower your environmental impact and improve your health, opt for the Impossible Whopper next time you're at Burger King. It's a great treat that makes you feel like you really never changed your diet at all.
It's not just I who feels this way about plant-based patties. Burger King is just the newest brand to join the non-meat train — and to a chorus of great business results. According to some reports, the August unveiling of the Impossible Whopper (100% Whopper, 0% beef, according to Burger King) boosted Burger King traffic by 18%. This is impressive in the context of Burger King's slowing same-store sales growth; during its first quarter this year, it reported a 2.2% increase in those sales, down from 3.8% a year earlier. The Impossible Whopper is in a position to change that, especially with brands like Shake Shack, McDonald's, and others slow to supply non-meat options to growing demand.
The burger's not just drawing customers — it's also attracting shareholders. The popular sandwich's maker, Impossible Foods, earned a whopping — pun intended — $300 million in its latest funding round. The company has also sold to restaurants like Red Robin and Qdoba and has announced it's working with the Little Caesar's pizza chain to serve non-meat sausage pizzas in the near future. Impossible Foods' arch-rival, Beyond Meat, also has investors clamoring; its stock price has increased a prodigious 218% since it went public in August.
If you're still not convinced about the benefits of giving up meat, I urge you to give the Impossible Whopper a try. You might not cut out all meat, and that's okay — but in order to avert climate catastrophe, the average person needs to decrease their meat consumption by about 90%. Meat provides just 18% of our global calories, but takes up 83% of farmland, making it an unsustainable source of food in the long term.
Tackling climate should be a goal we all share, and the most consequential action we can take is making our choices at mealtimes more eco-friendly. We don't all have to give up meat, or even change our tastes, as long as we choose the non-meat "meats" a few times a week. It's a small price to pay to ensure a habitable planet for the next generation. Due to this, I would rank the Impossible Burger a nine out of ten overall.