DaBaby Releases DaBops with "KIRK"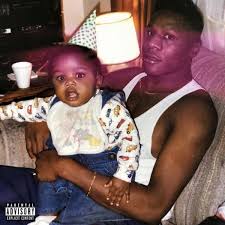 Rapper, DaBaby, released his second studio album titled "KIRK" on Sept. 27, and he entirely surpassed all of the expectations I had for this album. Though this is only his second studio album, DaBaby is no newbie to the music scene. He has 12 mixtapes that he released from 2015-2018, and his first studio album "Baby on Baby" was released earlier this year.
After the success of "Baby on Baby," I thought DaBaby was done in the music scene altogether. I thought he would be one of the one-hit-wonder rappers that the music scene is currently overrun with, but I was absolutely wrong. DaBaby has managed to not only stay relevant in the current rap ecosystem, but he is thriving. His songs are performing phenomenally, and he's continuing to receive an insane amount of press. DaBaby also managed to land a list of features on his new album that impresses anyone who has any knowledge of the pop culture scene. With artists such as Kevin Gates, Chance the Rapper, Gucci Mane, Nicki Minaj, and Migos, DaBaby shows off his connections with the music industry and shows that he should be taken seriously as an artist.
DaBaby, born Jonathan Lyndale Kirk, begins his album with a song conveniently titled "INTRO." This song touches on the death of DaBaby's father, who passed away earlier this year. This was around the time where his previous album went number 1 on the Apple Music charts, and when DaBaby was about to begin his tour. This was a rough time in DaBaby's life, and through this song, people were able to gauge what was going through his mind during this tough period. DaBaby isn't known to be vocal about his personal life in his music to this degree, so I believe this song gave fans a way to connect with him on a deeper level.
The album ends with a track titled "XXL," named after his XXL freshman cypher. XXL magazine is a prominent music-based magazine, and they release a list of new, up and coming artists. Amongst other artists, DaBaby was chosen to be apart of this list. Many artists who are now big names in the rap industry have been apart of this list in years past, like Lil Uzi Vert and Kodak Black. Being apart of this list means that you also have to do an XXL cypher. DaBaby's cypher was two-minutes long, and it took up half of the four-minute video in which three other artists also did their cyphers. DaBaby was able to create this track with such intensity that surges through the veins of whoever listens to it, making it my favorite song on the album.
Another song that I felt was worth mentioning was DaBaby's song with Lil Baby and Moneybagg Yo titled "TOES." This song, while still upbeat, is noticeably slower than other songs on the album. This song fits a calmer vibe than what DaBaby normally has in his songs, and I really enjoyed this change of pace in the album.
Overall, I'd highly recommend that viewers listen to "KIRK." With songs like "OFF THE RIP" and "VIBEZ," DaBaby created an album that has the potential to get any listener hyped. I'd give this album an eight out of ten, with points only docked for repetitiveness. Some of the songs on this album sound very similar to each other, and this can deter listeners from enjoying the album. Other than that, I thoroughly enjoyed this album and hope that everyone gives it a try.