Champions League Update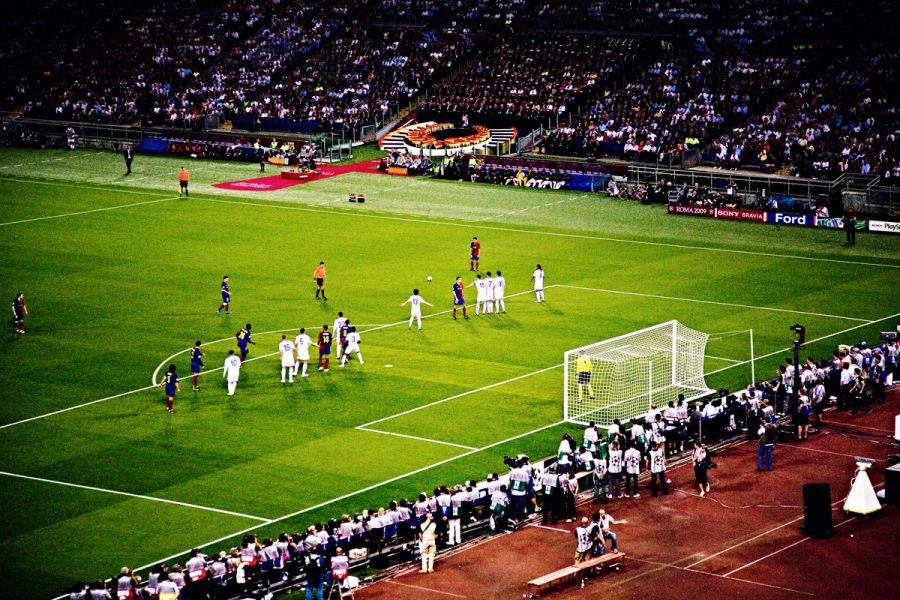 The Champions League is finally up and running, as the start of the new weekends the second round matches of the group stage. The best 32 teams from the top five leagues in Europe are still battling it to get to the round of 16.
The 32 European teams are divided into eight groups, each containing four teams. Teams in these groups play each other once; the top two teams at the end of the group stages will be the ones who advance in this tournament.
"The Champions League this year is crazy. The competition this year has reached a level it has not reached in a long time," senior Sohaib Rana said. "There are a lot of players in their prime that can single-handedly determine the outcome of the match. This year I believe that Barcelona will take the dub because they had lost to stupid mistakes in the past and are looking sharper this year."
Out of all the world-class teams participating in this tournament, much is unknown of who will be the victor. In the past, there has been a lot of upsets, and underdog teams who give better teams a run for their money. Last year small team Ajax made it to the semi-finals, after defeating Real Madrid, who were the reigning champions for three consecutive years, and Juventus, who had just signed superstar Cristiano Ronaldo.
"This year, I think that Serbian club Crvena Zvezda will make it far in the tournament," sophomore Luka Simic said. "In their recent matches, the team has been a powerhouse, working together and pushing back all the tough opposition. The chemistry this team has is easy to see, as their teamwork is one of their best traits."
Then there are people like senior Bryan Ruiz who think that all these teams stand no chance against last year's champs Liverpool, who have proven their ability to stay consistent since they are undefeated in their home league, the Premier League.
"Liverpool's going to win it all this year, because of their world-class lineup," Ruiz said. "They have an extraordinary attack with the likes of Salah, Mane, and Firmino. Their midfield is solid, but with Van Dijk in the back, it is almost impossible to score a goal against them. Also, their goalie Allison was the winner of the Best FIFA Men's Goalkeeper award this year."
The third week of matches will commence in two weeks, where the teams will once again go head to head.