College Applications: An Update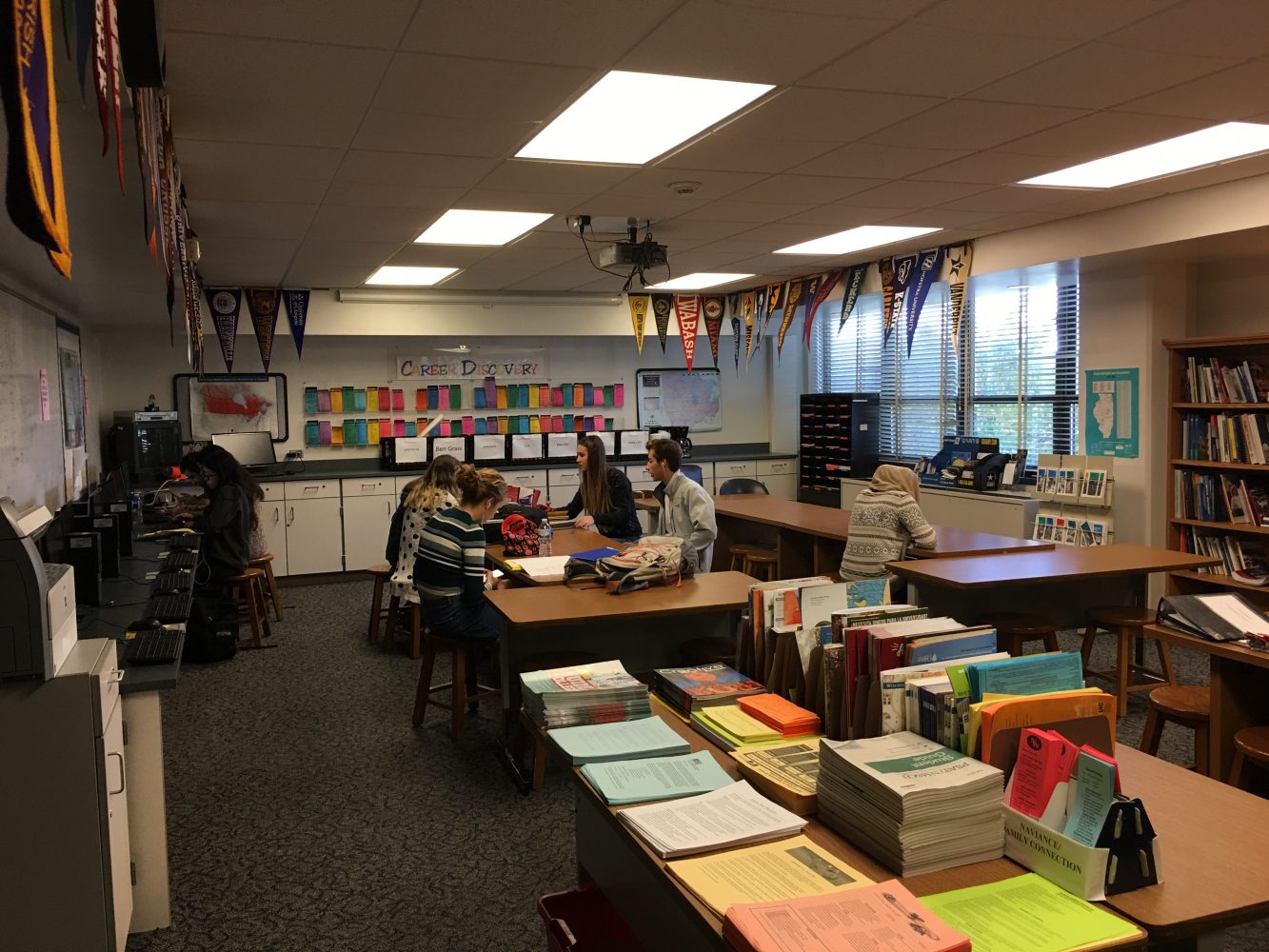 Senior year: a time to sit back and finally relax. The most stressful years are over. This was the common thought of most seniors as they entered into their final year at Niles West. However, as the fall began, seniors were hit with the most significant stressor of the year: college applications.
Overall, seniors are in very different places when it comes to submitting their applications. Some have already submitted, while others have not made a Common App account. Others are anxiously tracking the remaining days they have left until the early action deadline. Regardless of where they are, seniors across the board are worried.
Senior Maham Minhajuddin stresses as she realizes she underestimated how much work college applications were.
"I did not know how much work needed to be done for college apps until I sat down with a friend. I kinda felt behind, and I'm not sure when I'm going to find time to get it all done because my schoolwork alone takes up a large chunk of my day," Minhajuddin stated.
Senior Ellarose Winston also shares this worry of not knowing how college applications are like.
"It's scary. I'm stressed. This is the beginning of the rest of my life, and I don't know what I'm doing," Winston said.
Other seniors, such as Charlie Conkle have begun, but find themselves getting stuck. On top of not knowing exactly what to do, there is pressure felt by people at home.
"So far, I've got my applications set up for some schools, but I don't know where to go from there. I'm definitely stressed, mainly because of teachers and parents breathing down my neck about a system I sill don't get."
Senior Lorelei Wernecke feels additional stress from having to complete far more than the Common Application, but she remains positive.
"I'm applying internationally, and auditioning for several programs as a musical theatre major, so the process is pretty stressful. Along with my applications, I have to schedule and plan for auditions and make portfolios for my technical theatre/production interviews, as well. It's a whole lot of work, but hopefully, it will all be worth it," Wernecke stated.
With deadlines quickly approaching, the college resource center is steadily becoming more and more busy during the school day. College Counselor Daniel Gin gives information and advice to seniors about the October month.
"October is a busy month for high school students. It's time to fill out your FAFSA form, and as we know, November 1st is a major deadline for early action and early decision. Seniors need to finish their applications in a timely fashion, so they can meet their deadlines and also fill out their FAFSA forms," Gin stated.
The early action deadline is November 1st, which is only a few weeks away, and regular decision applications are due not too soon after that. Seniors, don't wait until the last minute!