Student Government: The Heart Of Niles West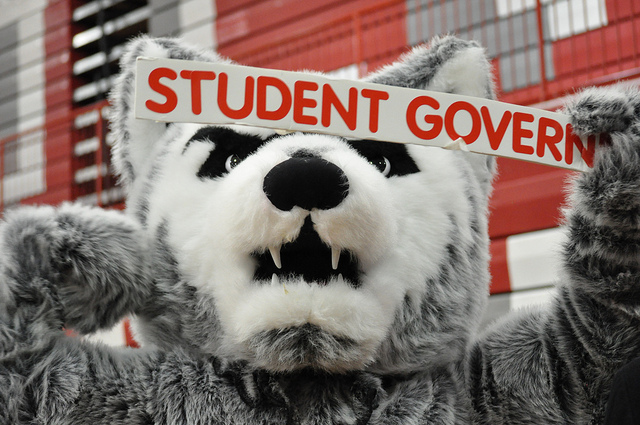 The student body is what makes Niles West the way it is, and there is no better group of students that represent them better than the Student Government. They are the reason we are the way we are, and they continuously bring new ideas and changes to the school almost every year.
All of the student representatives take pride in their roles and understand the importance of their jobs when it comes down to it.
"Being able to benefit the student body by managing a wide range of events, activities, programs, policies, and initiatives around the school is why it's super important to me. I put a lot of time and effort into it, and it's so rewarding to see students happy with changes and their overall experience at West," senior and President of Student Government Carmin Raciti said.
"It's really important to me because I believe each student should have their own voice and opinions that deserve to be heard and talked about," sophomore and President of her class Murphymaeve Holleran said.
With all of the hard and important work they put in, the rewards and excitement it brings make it all worth the while for all the representatives.
"Being able to represent students and listening to comments and concerns is the most rewarding part, knowing that we can actually make a difference in this school as the students are just a great feeling in general," senior and Secretary of Senior Cabinet Peter Kougias said.
Students apart of the student government appreciate everything that this program has given and taught them throughout their high school career.
"I've been apart of government/cabinet since my freshman year, so I'd say that I've really enjoyed getting to meet different students and staff around the building that I normally wouldn't have a chance to connect with," Raciti said.
Student government is working all day and every day to do their jobs the right way and have many plans throughout the rest of the school year and the future years to come
"In the near future, we hope to get even more feedback from the student body and continue to try and make the school a better place. It is always a challenge getting exactly what everyone wants, but we can and will always do our best to listen to improvements we can make to the school as a whole," Kougias said.
After it is all said and done for the senior representatives, many will take the new skills and abilities that they have adapted and use it for whatever comes next in their lives
"After this year, I plan to study education and one day apply the leadership skills that I've learned to a classroom full of students," Raciti said.