Boys Cross Country CSL Invite Preview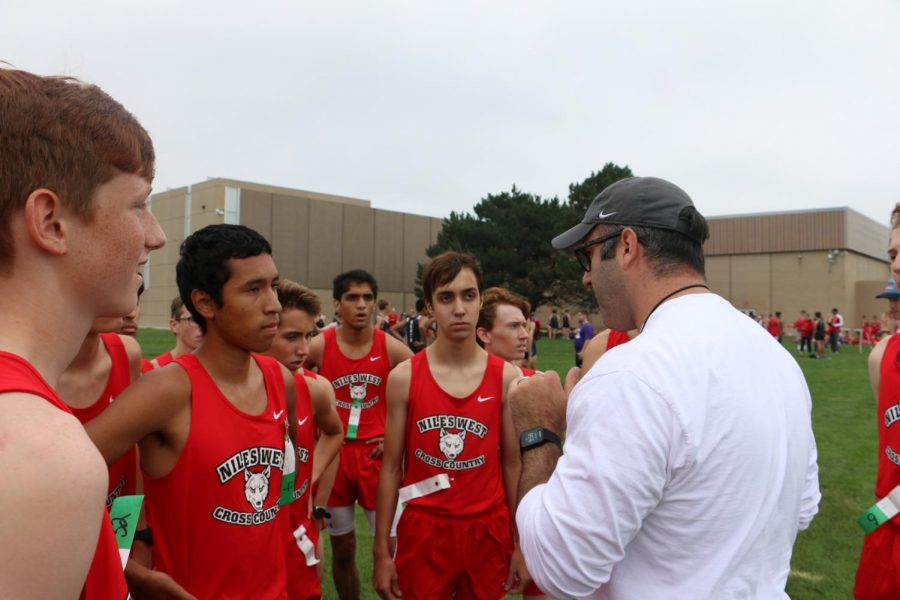 The boy's varsity cross country team has been running all day every day to reach their goals, and this Saturday, Oct. 19, 2019, their endurance will be put to the test once again in the CSL conference invite. The boys have been practicing nonstop for all of their meets, but this one is by far one of, if not the biggest and most important meets of the year.
Much of the team has been preparing for this meet since the beginning of the year, and they trust their skills to lead them to the finish line.
"I've made sure to come to as many practices as I can to prepare myself, as well as actually try and push myself during that time. I've also made sure to roll out and stretch more often so that I don't get myself injured and can avoid recovery," senior Zach Thompson said.
Each runner has his own set of goals that they set throughout the season, and for most of them, they know it will all be put to the test and worth it in the end.
"During the season, I have been working really hard on improving my strength on the course. We have done a lot of long runs as a team, so I believe that I'm ready for three miles at the conference meet," senior Michael Daratzis said.
Throughout the season, it has been nothing but big steps forward, and for some, it has been an improvement not only from this season but the previous ones as well.
"I'm somewhat happy with my results this season, although I haven't improved much since last year, since the beginning of this year I've improved a little Considering what's been going on for me this year though, I can definitely say I'm happy with my effort this season," Thompson said
Not all of the boys, however, have been in this situation before, and for some, like Daratzis, it will be the first time they compete in the CSL invite, and he only hopes that it will all be worth it.
"Overall, I am very pleased with my cross country results, as I have strictly been a baseball and soccer player all my life. This sport was supposed to bring me out of my comfort zone, which it definitely has. My personal record also made me proud of myself because I showed just how much I can improve after spending some time practicing on anything," Daratzis said.
Although many might believe that cross country is an individual sport, it is more of a team sport than any other, and the bond between the runners proves exactly that.
"I am most looking forward to seeing how my teammates perform and compete. Hopefully, I can watch our best runners finish at the top of the leaderboard and win the conference meet for Niles West," Daratzis said.
The meet starts off at 8:30 A.M. bright and early on Saturday, so be sure to wish any cross country runners good luck on their events if you run into them today or support them at their biggest meet of the season.