2019 NBA Season Preview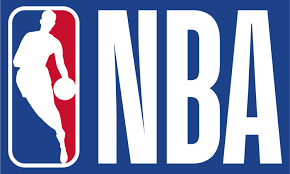 Professional basketball is one of the most-watched sports in America and is almost as popular as football. The NBA regular season consists of each team playing in 82 games starting in the fall and ending in the springtime. The 2019-2020 season is set to be an exciting one with powerhouse teams looking to extend their dynasties and new rookies entering the league looking to make a name for themselves. It's almost impossible to talk about the upcoming season and not mention the number one draft pick, Zion Williamson,  and the impact he will have on his new team and the entire league throughout the year.
Future rookie stars seem to be what people are most excited about and its understandable considering some of these players can turn entire organizations around for the better.
"Ja Morant is going to have a good season along with Zion and I hope to see all of the new rookie stars take flight but it should be fun to see who does and who doesn't," senior Syed Kabalazeda said.
"I'm looking forward to the new rookies especially Zion and Tyler Hero because they have a lot of hype around them and it should be interesting to see if they can play up to the expectations. Also, the next generation of duos instead of powerhouse teams should be fun to watch," senior Amanze Nwosu said.
Even the Chicago Bulls are looking to make a complete 180-degree turnaround after a poor 22 win season last year.
"I think that the Bulls this year are going to be so much better this year compared to their awful year last year because our defense is going to be much better after adding new players including Coby White who will make a great six-man," junior Asher Andrew said.
The NBA is well known for having super teams like the Golden State Warriors but the time has finally come when basketball fans want to stop watching them win almost every year and hope to not only see new teams grow but veteran players develop their skills even more on their teams.
"What I hope to see in the NBA either this year or the next few upcoming seasons is no more super teams in the league because I think it makes it boring and it would be fun to see other teams make title runs as well as allow new players to shine," Kabalazeda said.
With the NBA regular season starting tomorrow October 22, 2019, almost all fans already have their post-season predictions based on pre-season performances and how things have been going in the off-season. With old teammates being reunited, rookies coming into the league with a bang, and poor teams turning it around for the better the 2019-2020 NBA season is looking to be a fun and exciting one right off the bat.
"I think the Rockets will take their division because harden and Westbrook are reunited, and they have unfinished business they left behind in OKC. The Bucks should be pretty good again because Giannis is determined to go to the finals after their tuff lost against the Raptors last season, but no one can compete in the east against them besides the nets but without Kevin Durant this season it would be tough," Nwosu said.