Varsity Baseball Team Takes Second Place in Fall Season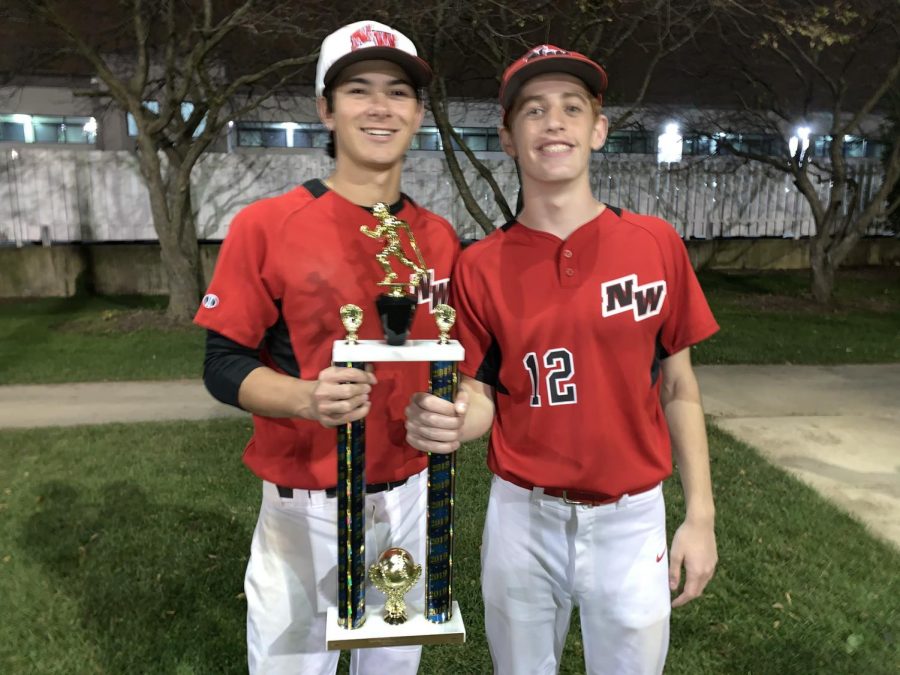 No one would have expected that after a disappointing end to the spring season, the Boys Varsity Baseball team would win the Connie Mack league championship and then second place in the league for the fall season. Last night, October 23, 2019, the boys' baseball team took a tough 4-1 loss to Taft high school in the championship game for the Skokie Fall Ball League.
The game didn't go as expected for the team and there were many things that could've happened that might have changed the outcome of the game. With the number of runners that were left on base and the total amount of strikeouts for the Wolves, it isn't a surprise that they were only able to push across one run in the second inning.
"I'm disappointed in how we couldn't make contact with the ball during clutch situations and just wish we were able to put the bat on the ball at the right time," junior Emet Durakovic said.
Most players though had a good outlook on the season overall and already can't wait to get back on the field during the springtime.
"We played really well and we woke up feeling dangerously ready to take home the Skokie League championship but you can't expect to always win. We worked hard and proved we can be another successful team in the spring and can't wait to get back out there," senior captain Themi Kastrinakis said.
With the improvements already made during the fall season and plenty more to come over the off-season, there are high hopes for the Wolves to be top performers in the spring.
"We got so much better from the beginning and a lot of players have proved themselves as varsity players. We wanna prove to the school that we are the best athletic team and to do that we need to get better every day in preparation for the spring," Kastrinakis said.
Head coach Garry Gustafson was there in support for his team and he can see the potential in the boys to take home the trophy next season.
"No one would've thought that we would win the Connie Mack championship and place second during the fall ball season so there is no excuse on why we can't run with the top dogs during the spring and bring home the Central Suburban League championship," Gustafson said.
The Varsity Baseball season doesn't start until March, but coming off of a summer league win and second place in the fall season, there are high hopes for the boys across the school not only to win the regional game, but to take the CSL championship for the first time in many years.