2019-2020 Varsity Boys Football Season Recap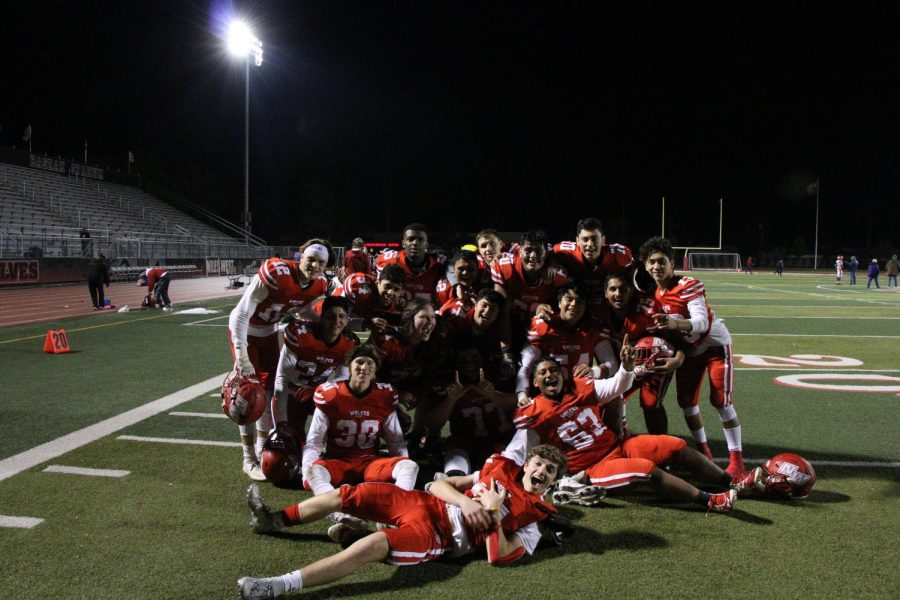 As we know, all good things come to an end. For the varsity boys football team, their season came to a bittersweet finish this past Friday, at Glenbrook North High School.
Starting their season off strong at the beginning of August with about 55 team members, they ended with around 25 team members that were originally there since August. Having athletes sit out because of injuries, some quitting, and even many of them getting kicked off, the boys had a bumpy season from start to finish.
A regular at football games, senior Jake Cachila has been attending football games since his freshman year. To say at the least, he was hoping for a better outcome for the boys this season.
"Since it is my senior year, me, along with the rest of the 2020 class, were hoping for a good football season. Not just because it is our last year, but also because of how the season went last year. From the record last year, we just didn't want a repeat of that. What kind of sucked is that this year we only had two actual home games," Cachila said. "Usually, the game with the most school spirit and attendance from students is the homecoming game, but this year it rained all night so that game was cancelled after the first half. Although this football season isn't what we all had planned it out to be, it was still a good run for the boys."
Even though the boys had a 0-9 season, senior Fonzie Hanson was still proud of what his team accomplished.
"My last season of football was pretty good, but like all things it had its ups and downs. It of course at the end was emotional for a lot of us guys who've been together for 5+ years, since we know a lot of us aren't gonna be playing ball after it," Hanson said."Regardless of such, overall it was a pretty good experience, and there isn't anything I would really change about it. I worked hard with people I consider family, and am pretty proud of it. So yeah it was a good season."
Alongside Hanson since his freshman year, senior Hayden Ferringo also believes that, although not winning throughout their season has been a burden on the team, he believes that what goes on before the games, is what he will cherish for a lifetime.
"I loved it. Being able to put on pads and go play football with the same guys I have been playing with since we were 4th graders is something I have always loved to do. Being apart of this team, with these guys, is something I will never forget. Even if our record wasn't what we wanted it to be, I will never forget this season,' Ferringo said.
Even though the varsity boys had a repeat of last year, they worked with what they were given. Making the best of what they could, the boys put up a good fight for this season. All luck to them next year, as they continue to make the wolf pack proud.