Kanye West Releases "JESUS IS KING," and Causes an Uproar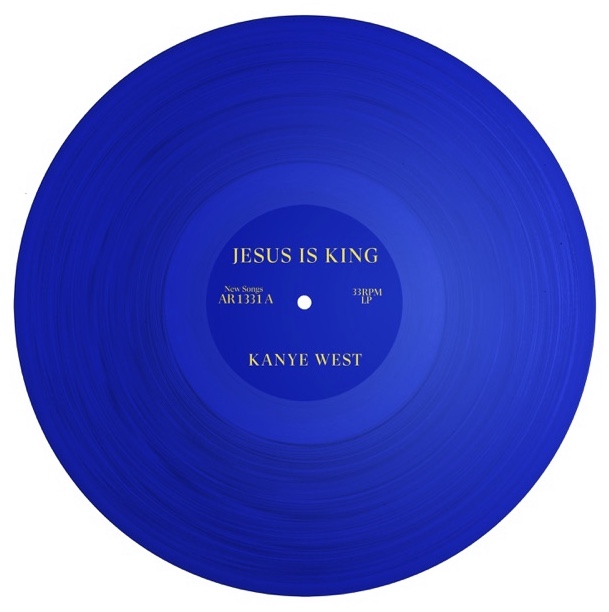 Kanye West finally released his long-awaited ninth studio album on Oct. 25, after a long year of finalizing and editing the album. The Yeezy fan base seems to have severe mixed emotions with this new music. Personally, as a die-hard West fan, this album was everything I expected, and to say I'm satisfied is an understatement.
Growing up, Kanye West has always been the artist with those songs that you can bump to at any moment. In the past, his music has been timeless. As I got older, I really started going through his albums and tried finding music of his that wasn't so mainstream. It's way too hard for me to rank his songs, but if there is one that stands out the most and can give me chills every time I listen to it, I'd say "Ultralight Beam" from his seventh studio album, "The Life of Pablo." West has brought up God and the Bible in his past music, but "Ultralight Beam" was his first gospel, church vibe, kind of song that I've heard. After listening to that song, it set my standard for future music to be released by him.
Two minutes after the album was released, I saw it blew up all over social media. I opened up my apple music right away and listened to the entire album with a few of my friends. I can agree that it is not the typical Kanye West rap, pop culture vibe, but that wasn't what should have been expected. It was known that the album was going to be more Christian and Gospel-based; therefore, all the backlash on social media wasn't making much sense even though I understood where fans were coming from.
The album opens up with a two minute Sunday Service Choir performance which sets the tone for the rest of the album. It follows up with what seems like everyone's favorite song off the album, based on what I've seen on social media, "Selah." This song starts with a solo from West, where he describes the confidence and devotion of his faith in God. The background music sounds like an organ is being played, which is what gives it the Gospel vibe along with the choir's Hallelujah chorus. West continues to go hard on another verse, and you can feel the power in his voice as he speaks for what he strongly is passionate about along with the climactic beat.
Another very popular and controversial song off the album, "Closed on Sunday," has created an uproar throughout the public. With the opening line, "Closed on Sunday, You my Chick-Fil-A," the public reaction was wild. Many found it unbelievably hilarious, others saw it as a slap in the face due to Chick-Fil-A's long battle with going against the LGBTQ community by closing the restaurant on Sundays in honor of the Christian faith.
Kanye West brought up in an interview with BigBoyTV, "I'm the guy that said 'Stop gay bashing.' I took that L. Hip-hop was dropping f-bombs, and I said, 'Stop.' You could play the footage. As soon as I said, 'Closed on Sunday, just like Chick-Fil-A,' there was LGBTQ articles saying they need to boycott my company. You can't do enough for nobody out here. People forget so quick."
West has been such a central point in the media with his openness about discussing his perspective and opinions. In the BigBoyTV interview, he seems to imply that back in the day, he had different views, and he stood for them while putting himself in jeopardy. Over time, his views may have changed. Once he incorporated a controversial lyric in this new album, people were so quick to jump on his change in perspective while forgetting about when he supported the community when no one else did.
Continuing with focusing on the album, I feel as if "On God" gives off an old Kanye West vibe. It seems as if it could've belonged in the "Yeezus" album. The fast pace beat with the old school auto-tune fits his old vibe, but the theme of the song sticks with the album's purpose. Speaking of old Kanye, "Everything We Need" featuring Ty Dolla $ign & Ant Clemons sounds like a typical Kanye song to me. The bumping beat, background choir, and Kanye's smooth lyrics just create a solid flow.
From the entire album, my favorite song would have to be "Hands on" featuring Fred Hammond. I absolutely love this song because Ye is just speaking his mind. It's his literal thoughts floating around to a steady beat. Best lyric from the song: "Whatchu doin' on the street at night? Wonder if they're gonna read your rights." Clearly, he shows that he holds a strong emotion towards this line and brings it up to let it not be avoided. The song overall is very powerful and will be on replay forever.
My final thoughts stand even stronger than before I wrote this album review. I've already fully listened to it so many times. Each time I find something new that I like. I'd give this album a 10/10 due to the fact that this was meant to be a more subtle, gospel album. I wish to see Ye drop a crazy hip-hop, rap album eventually, but for now, "Jesus is King" will satisfy me for a long enough time.