Timmy Melfi: A Singing Boy Scout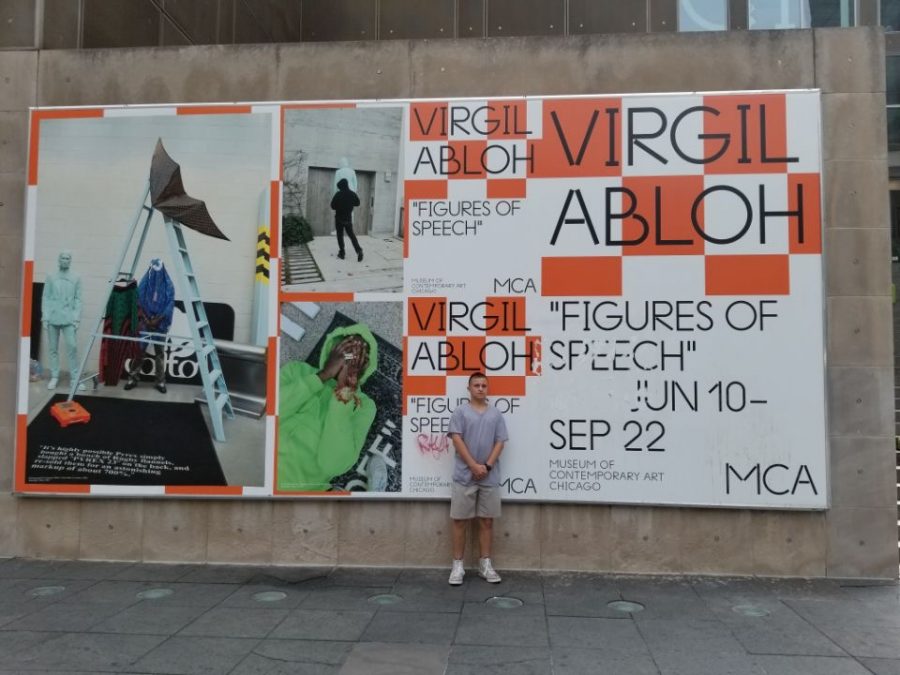 A group of boy scouts is sitting around, watching embers dance around a flame, and they hear someone humming a song to themselves. The humming grows to singing, and the solid tenor voice echoes through the trees and throughout the woods, outshining even the loudest nightingale. Sophomore Timmy Melfi's stunning voice rings in his fellow boy scouts' ears, sending chills down their spines despite the warm fire.
Melfi doesn't just sing songs around the campfire. He also sings in a choir and acapella group at Niles West.  He's been singing and in the scouting program since he was a young child. Melfi continues to excel in both of these activities and puts passion into both.
Melfi has been in the scouting program for eight years – three years as a cub scout and five years as a boy scout. He continues to travel around the world for World Scout Jamboree, meeting new people at each summit. This year, Melfi was in West Virginia for World Scout Jamboree.
"I continue because it has opened a lot of opportunities for me and I've had a lot of fun experiences like going to the World Scout Jamboree in West Virginia this summer with 45,000 scouts from 153 different countries, and this upcoming summer I will be going to Gdansk, Poland for the European Jamboree," Melfi said. 
"During and after college, I don't see myself participating as much in the scouting program, but I would like to go to 2023 Moot, an international event for Scouters from ages 18-25 because I love meeting new people and learning about cultures from other countries," Melfi said.
Melfi has loved singing since he was a little kid. His parents signed him up for church choir when he was in third grade and joined his middle school choir in fifth grade. He is now in the concert choir and in Niles West's Echo Effect, an all-boy acapella group.
"When I met the high school choir teachers, they were really nice, and I knew it was something I wanted to continue on into high school," Melfi said.  
Melfi's inspiration that sparked his passion for singing is Izaiah Lopez. Melfi heard him beatbox and dance and knew he had to join. "The reason I joined acapella was that when I was in the 4th grade, I heard Izaiah Lopez beatbox for the first time and saw all the cool dance moves that went with their songs, and I thought it was the coolest thing ever. From that point on, I knew I wanted to join Echo Effect," Melfi said. 
Melfi is so much more than just a singer and boy scout – he is a good and trusting friend. 
Sophomore Jake Pranian and Echo Effect member had very nice things to say about him. "Timmy is such a nice person and a charismatic person. He's an extremely talented athlete and singer/performer and has a feel-good personality that can lift anyone's spirit. Whenever I was having a bad day, Timmy was always there to listen and support me. He genuinely cares about others, and it's so evident. Everyone needs a Timmy in their life." Pranian said. 
"Timmy is a shoe geek and critic, the skillful young soul. He is an astounding person. When it comes to singing notes on a music sheet or even talking about shoes, he the best person to go to.  An idiosyncratic young man whose heart is pure as diamonds,"  sophomore Zuccious Rosal said.
If you ever find yourself sitting alone at a campfire and needing a baritone or tenor to harmonize "This Land is Your Land," Melfi's the perfect guy to call.