Meet Thomas Dellota: The New Face of the Weight Room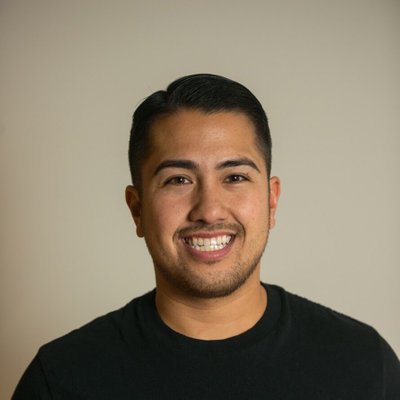 At the beginning of November, the students of Niles West were met with the news they had been waiting for since the beginning of the school year. The weight room was now available to use after school as there was a new hire to supervise and work with the students: coach Thomas Dellota.
A Skokie native, Dellota grew up on Howard Street, attending East Prairie then followed by Loyola Academy for high school. He graduated from the University of Illinois in Chicago with a degree in kinesiology and exercise physiology.
After graduating, Dellota worked as a personal trainer and rehab aid for a while before deciding to get a teaching certification at Northeastern University. From there, he worked in Chicago Public Schools for ten years, with his last 5 years being at Lincoln Park High School. There, he worked with their strength and conditioning program and coached the basketball team.
Lincoln Park basketball player and senior Ameer Alkhatib misses having Dellota around for the basketball season.
"There aren't many teachers like him who show the same care he does. He understands the students and truly cares about them," Alkhatib stated.
Alkhatib said Dellota was one of the teachers who connected easily with students.
"He is a down-to-earth, chill, and understanding guy who knows what he is doing. It's not the same without him." Alkhatib stated.
Dellota decided to join the staff at Niles West due to his connection to the school and his belief that he could make a difference.
"A lot of my friends and family members went here, and so I know that West really cares about their student population. I feel like I could provide a service by tutoring the students and trying to get them a good foundation in exercise and performance so they can be on par with other high schools in the area and hopefully exceed them one day," Dellota said.
The diversity in the Skokie area was also intriguing to Dellota, and it was another reason for why he decided to join the West community.
"You look around, and there are kids from Thailand and Vietnam and Israel and Bosnia," he observed. "Where else in America can you do that?"
In his first week at school, Dellota was faced with around one hundred kids working out in the weight room after school now that it was re-open, but he didn't shy away from the crowd. Instead, he sees it as an opportunity: "What more can you ask for?" he asked, as he smiled.
Senior Ryan Volpe is one of the many students who worked with Dellota in his first week at West and had nothing but positive remarks for the new staff member.
"It's really great to have him around in my strength and conditioning class. He's super nice, always smiling and super inviting, and he always jumps in to help less experienced students," Volpe stated.
From the start, Dellota always had the goal of combining science and sports to make a career, as those were two fields he loved.
"I've always loved science, and then I combined that with sports, my other love. I was always trying to link the two, like, if you perform these exercises you're going to be able to jump higher and run faster while staying injury-free. That really became my passion," Dellota said.
While Dellota originally wanted to work with professional teams, he decided that he didn't have to be in the NBA or NFL, as his main goal was not solely about the athletic performance, but about making connections and building relationships.
Throughout his first week at West so far, Dellota has been asked by many students about his career, and it is that spark of interest along with the curiosity and passion of students that makes him the happiest.
"It's been a long road that led me here, and I'm always willing to share that with whoever wants. It's more than playing in the NBA or NFL. I love what I do and the students have an interest in it as well," Dellota said.
Along with the students, the physical welfare staff at West are thrilled to finally have the weight room re-open and running with someone who has the experience and character that Dellota possesses.
"It's just exciting to have that energy in there from someone whose been doing this for a number of years," physical welfare director Omar Alebiosu said.
Dellota's goal is for students to develop a passion and love for keeping their bodies strong and healthy and doing so in a safe manner.
"I want to inspire them to follow their passions and be lifelong movers with healthy bodies, minds, and souls," Dellota stated.
Dellota knows the importance of being involved, having connections and keeping a big circle and surrounding yourself with those who share your passion. He is part of the National High School Strength Coach Association and was recently asked to be on the Illinois board.
While Dellota has been influenced by many peers throughout his life, he believes that despite the cliche, his mother is his role model and inspiration.
"It's just me and her now, and I want to make her proud. My father passed away a couple of years ago, so I want to make his memory live on," Dellota said. "I think it's pretty cool that I have the chance to carry out our last name and the kids in the area are going to know it. I think my dad would be very proud of that."
Overall, Dellota believes he is blessed to have an opportunity that most people don't get the chance to have, and that anyone who puts their mind and effort into their dreams can make them come true.
"I could show the Skokie kid that if you put that hard work in academically and put in the extra hours, it's again, cliche, but you can make your dream come true," Dellota stated. "I grew up on Howard Street. If I could do it, you could do it too."