Everything You Knead and Want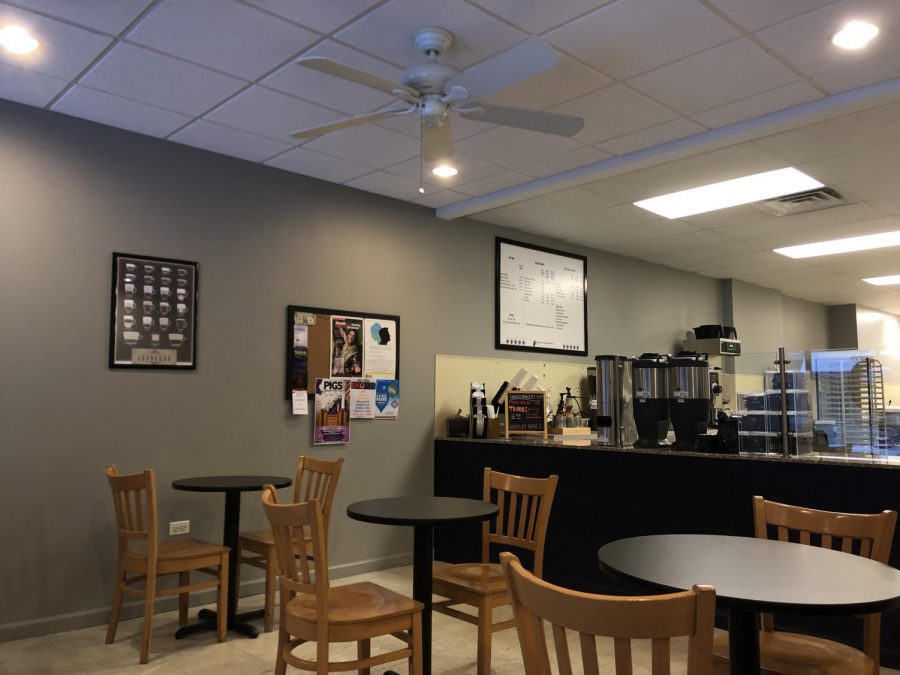 Kneads & Wants Artisan Bakery is a new little restaurant located on Lincoln Ave. Replacing Sweety Pies this past year, Kneads and Wants are still serving up similar pastries and treats as they were prior to them opening up. Located in the center of Downtown Skokie, it's such an ideal place to sit down or just grab a quick coffee if you're a Skokie resident or attend Niles West, as it's just a quick three-minute ride down Oakton.
When I first walked in, I wasn't shocked to see that nobody else was in the spacious bakery beside the lady behind the counter and myself. This wasn't really anything that swayed me in the wrong direction, it was seven in the morning on a Monday, the morning after it snowed all night. Roads weren't cleaned because of how early it was, it made sense as to why we were the only two in the newly opened cafe. Despite an awkward exchange of hellos while I was walking in, it quickly dissolved into a very natural conversation.
The women patiently waited for me as I skimmed the menu for what felt like five minutes. She then took my order with a smile and later showed me to the little cart that had everything anyone would want to add to their coffee, along with utensils, a pitcher of water, and napkins.
I ordered a small coffee, a square of coffee cake, and a mini ham and cheese croissant. My total came out to be ten dollars and a few cents, so each of my items was around three dollars.
First, I'll start off with the coffee I ordered. I'm not really a coffee person as I don't drink coffee every day, and don't find it to be the best tasting beverage. It isn't bad, don't get me wrong, you just have to catch me on the right day drinking coffee and genuinely enjoying it. On Monday morning, it just happened to be one of the days.
As I got my coffee, it was burning hot. I didn't mind though because it was better to have it steaming hot than cold, especially in the freezing cold. I added cream and sugar, then let it sit for a bit to cool itself down. After a couple of minutes, I took a sip and was not disappointed, to say the least. I can't say how this cup compared to others, as I don't drink coffee enough to tell the differences from one cup to another. I also can't tell a good cup from a bad cup, but it didn't make me want to gag or throw up, so I would say that it is some good coffee.
The next thing that I ate was the coffee cake and it was a straight 9/10. This item hit differently in a good way which was probably because of the weather outside. This baked good is an ideal after-meal treat, or can simply be paired with a hot drink. Served in a little box, the squared slice was filled with a sweet cinnamon flavor. The only thing that could have made it better was if it was warmed up, but I sadly did not get that option.
The final food item that I had was the ham and cheese croissant. This was savory and delicious all it one bite. It was the right size, and the best flavors hit you in the right spot. It was so simple, with just
ham and cheese, but yet so good. The croissant was flaky and buttery, and the cheese and ham paired extremely well with each other. I would give this food item a 10/10. Even though this wasn't warmed up either, it didn't matter, as it was still delightful and amazing.
All in all, I would say that this new bakery is a success. Not only are the food and baked goods high on a rating scale, but the hospitality is also excellent. I would 100% recommend giving this place a try because of how cute the interior design is and the simple yet delicious foods sold inside for a quick bite.