The Qualifying Countries for UEFA Euro Cup 2020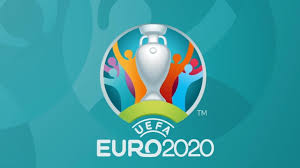 With the UEFA Euro Cup 2020 less than a year away, the final list of qualifying countries has been released. During international break in November, six teams had already booked their tickets, along with the rest of the 24 teams in total planning their success for the upcoming tournament. The finalized list of the 20 teams that qualified was released on Tues., Nov. 19 and the other four teams will be announced after the play-offs in March.
The tournament will take place in the summer of 2020 around 12 different stadiums in Europe. The tournament runs for a full month–from June 12 to July 12–and fans around Europe will no doubt express their national pride.
Finland and Sweden both qualified on Friday as Finland clinched a 3-0 lead against Liechtenstein, and Sweden held a 2-0 lead against Romania. On Sat., Croatia, Germany, Austria, and the Netherlands all qualified. Croatia won Group E with a total of 17 points and has high expectations to fill in for the Euro Cup after previously winning second place at the FIFA World Cup 2018. With last year's Ballon d'Or winner, Luka Modric, Croatia has a strong and talented leader to bring them greatness and make their fans proud.
Croatia qualified as they crushed Slovakia with a 3-1 lead; same for Germany as they completely destroyed Belarus with a final score of 4-0. Austria secured their place for the UEFA Euro Cup 2020 by beating North Macedonia 2-1. The Netherlands earned their spot as they drew a tie with Northern Ireland with a score of 0-0.
The country that qualified on Sun., is the former UEFA Euro Cup 2016 champion, Portugal. With their key player Cristiano Ronaldo, it's expected that they will go far this upcoming tournament in order to uphold their status. They defeated Luxembourg with a score of 2-0 and showed no mercy.
No qualification spots were awarded to host nations, which is because, for the first time ever, the tournament will be played all across Europe. This means that each country has to earn the right to participate through Euro qualifying. UEFA Euro Cup 2016 was hosted by France and led to fans and commentators to believe they were being favored by the referees or even bribed the referees to help increase their chances to win the tournament. Four teams will also have a chance to qualify through a playoff round that's determined by their performance in the UEFA Nations League.
Here is a complete list of the European countries that qualified for the UEFA Euro Cup 2020:
England
Czech Republic
Ukraine
Spain
Sweden
Poland
France
Turkey
Belgium
Russia
Italy
Finland
Croatia
Austria
Netherlands
Germany
Switzerland
Denmark
Portugal
Wales