Sophomores' Semester Slips By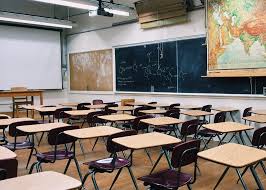 Sophomores swipe their ID cards as they enter study hall and set down their massive bookbags. They try not to procrastinate and finish up last night's chemistry homework or try to memorize the last few note cards for AP Psych. As they stress over studying and decide, simply, NOT TO, they enter what's known as the Sophomore Slump.
Although it's already their second year of high school, it's hard to forget about your roots. Throughout freshman year, many stay attached to the bonds they formed in middle school. But by sophomore year, West feels more like home.
"West finally feels like real school…last year it didn't feel right until the end of the year because I still saw Fairview as my school. For the past nine years I would wake up and walk through the same doors with the same teachers and friends," sophomore Emily Kim said.
First semester is coming to an end and finals are creeping up. With that, students are used to their schedules and finding ways to get through it all. Now as sophomores, most students are challenging themselves by taking more AP and honors classes compared to freshman year. Classes are getting harder and nights are getting longer.
Most students are a victim of procrastination, but sophomore Nabeela Suleiman wants to stay away from that. She has used her lunch and study halls as an advantage to get through most of her homework, especially on days when she has basketball practice right after school. As a result, she feels no stress throughout her practice and can play the game that she loves, while feeling accomplished.
In addition to completing homework throughout study halls or lunch periods, some students also use the Lit Center as a resource for help or to just have a quiet place to work.
"I feel like some of my classes were too hard for me, but I've been improving by working hard to grasp all the knowledge that is being thrown my way," sophomore Emily Chin said.
Chin tries to go to the Lit Center as often as she can. Since many of her friends are tutors, she turns to them for help with tougher assignments.
When choosing which advanced higher-level classes to take, students start to question how it's going to help them in the future. Choosing to take honors chemistry instead of regular chemistry can help students in the long run if they want to enter the medical field, but what if students don't know what they want to be yet? As a sophomore, questions start to pop up about the future and it can be intimidating.
"I knew this year was going to be harder but I didn't realize how many important decisions I had to make as a sophomore, and it's hard to answer all of them because I don't really have an idea of what I want to be yet," Kim said.
Big things are yet to come in the next few years and to keep stress levels low there are techniques given from fellow sophomores to know: go to the Lit Center or ask friends who are in the same class for help, use study halls, lunch periods or any free time given to knock out any homework, and to "meet with teachers because having that one-on-one help can make a big difference," Suleiman said.