Senioritis Begins to Affect Seniors at West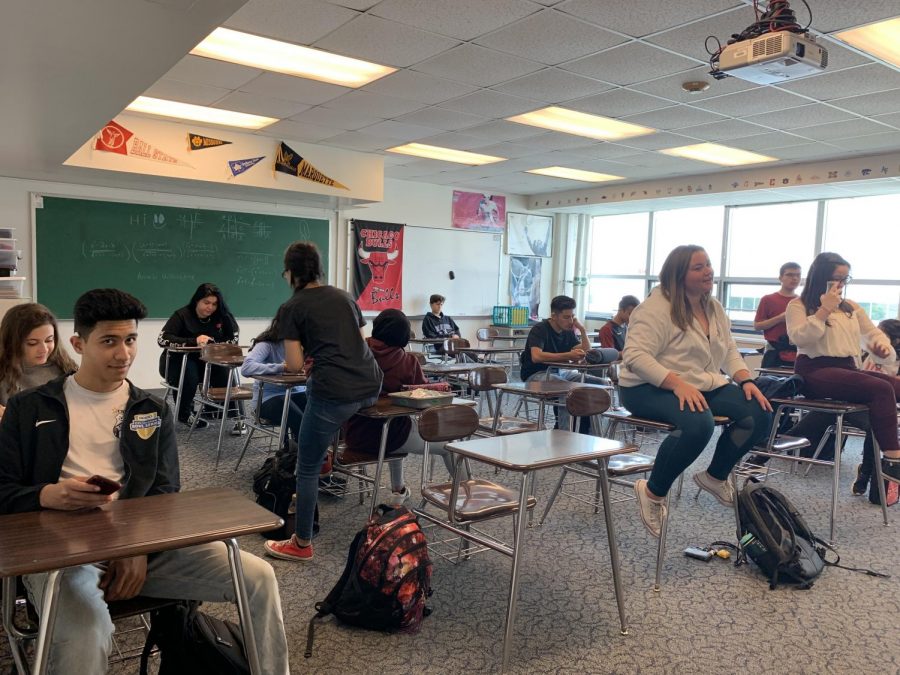 As most college application deadlines have passed and first semester comes to a close, seniors slip into the phenomenon that is senioritis: the lack of motivation to continue high school.
At the beginning of the school year, college applications were the biggest concern for most seniors, especially those who were trying to meet the early action deadline of November 1st. Now that those are finished, most seniors just have to worry about their high school curriculum, although some still have a small number of college applications to complete for later deadlines.
Senior Amani Laliwala is one of those who still have a little way to go with the completion of her college applications.
"I've still got three schools due on January 1st, but my most important schools all had early action deadlines," Laliwala said. "For those, it feels like a total weight has been lifted off my shoulders."
On the other hand, senior Ryan Volpe does not have to worry about completing more college applications.
"It's a very big relief. I can focus on getting through the rest of the school year, but I also know that I am going somewhere afterward," Volpe said.
With the completion of college applications, some seniors are now starting to get the feel of their senior year.
"I have gotten to experience the 'fun' of senior year," Ameera Abdeljabar said. "I've participated in all of the ditch days so far!"
However, some seniors believe that obstacles are getting in the way of their senior year experience.
"The 'fun' of senior year isn't really happening for me," Michael Tiran said. "I only took part in one ditch day, and that was because of how stressed I was."
"Senior year is supposed to be the year where we get to chill and just have a good time, but as students, there's a lot of rules and procedures preventing us from doing so," senior Anthony Cimpean said.
The completion of college applications also signals the beginning of senioritis, which many students have been able to feel at this point in the year.
"Senioritis has definitely kicked in," Gabriela Estevane said. "It's so hard to concentrate and find the motivation to do homework."
"I've definitely had days where I just come home and chill out and go to bed," Volpe said.
Feelings about the progress of senior year so far have been mixed.
"I'm still pretty happy with senior year," Kenji Murakami said. "I've been enjoying a different perspective on school."
"For me, senior year has been like all of the other years except for the addition of college applications," Sofia Joseph stated. "The workload is basically like that of junior year. Not much has changed."
Regardless of how seniors feel about first semester, college applications, and senioritis, the class of 2020 shares the same feeling of excitement for what's next to come.
"Coming to school everyday and learning about what the future holds keeps me going. Now that I'm a senior, I am able to understand it," Tiran said.
"I'm super excited for senior year to be over," Estevane said. "So much has happened throughout the past four years, I'm ready for something new."